Kamisama Kiss: Volume 2
By Leroy Douresseaux
February 28, 2011 - 09:31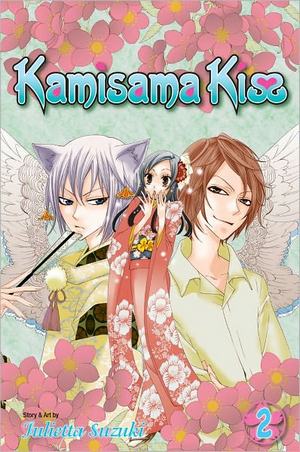 Kamisama Kiss Volume 2 cover image is courtesy of barnesandnoble.com.
Rated "T" for "Teen"
Nanami Momozono is a homeless and abandoned teen girl. She was tricked into taking a job as the local god or kami of the Mikage Shrine. Now, Tomoe, a fox yokai who is her shinshi or familiar, is keeping Nanami from enjoying her youth.
In Kamisama Kiss, Volume 2, Nanami is determined to return to high school, and she ignores Tomoe's warnings about safety. As Nanami is returning to Ujigami High School, a new student is also arriving. He is the wildly popular teen idol, Kurama, and there is more to him than meets the eye. Is he friend or foe or unwanted suitor? Meanwhile, another deity has her sights on the Mikage Shrine.
THE LOWDOWN: While reading Kamisama Kiss, I thought of the manga Black Bird by Kanoko Sakurakoji. Both manga feature edgy, sexy boys sporting dark feathers, but focus on teen girls trapped in the dangerously alluring and just plain dangerous world of yokai. The art by creator Julietta Suzuki is so pretty that it makes Kamisama Kiss a better read than it should be. Other than the magical creatures, this is essentially a typical high school love triangle story, but the spry comedy adds zest.
POSSIBLE AUDIENCE: Fans of yokai shojo will like Kamisama Kiss.
B+
Last Updated: August 31, 2023 - 08:12