Kade: Sun of Perdition
By The Editor
June 5, 2006 - 13:46

To commemorate the event Arcana is releasing a line of variant covers featuring some of the hottest talent around. Kade creator, Sean O'Reilly, stated, "In Kade: Sun of Perdition his adventures take place in Europe during the Dark Ages and to celebrate this I really wanted a group of artists who could get that "Dark Ages" feel. Ben Templesmith, Liam Sharp, Nat Jones, and Ashley Wood have been brought to tackle the variants, and Ben Templesmith is doing the first issue variant.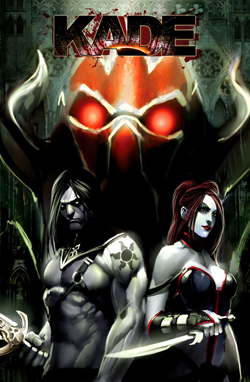 Kade: Sun of Perdition is a four issue mini-series that continues the journeys of the gothic demon hunter. During the Black Sun and under the Eye of God, angels may fall to Earth. These Fallen Angels leave the grace of God and act without consequence. Many try to spite their Creator by possessing the anemic spirits of those who are morally corrupt, using them as their demonic servants. As a Child of the Black Sun, Kade is the balance that tips the dark scale back towards the light, as he hunts the demons and The Fallen. Joining Kade in his battle is Ezra, the extremely popular porcelain skinned mercenary. Together they have been hunting demons for nearly a thousand years and another Black Sun is on the horizon along with it, one of the most powerful enemies known to man.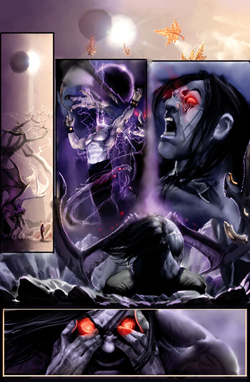 Besides the variants, Arcana is pleased to announce the "Get Made With Kade" contest. Have you ever wanted to be in a comic book? Now's your chance! All you have to do is show your support for your favorite gothic demon hunter. Help spread the word of Kade: Sun of Perdition. Whether it's setting up a display in your local comic shop, creating a fansite online, or dressing up like Kade, Arcana Studio wants to see your support. The fan that does the best to spread the word of the demon hunter will get themselves drawn in to an upcoming issue of Kade.
Kade: Sun of Perdition #1 (of 4) is suggested for mature readers and is a 40 page book for only $3.95.
Last Updated: September 6, 2021 - 08:15