Webcomics / Johnny Bullet Comic
Johnny Bullet #128 Comic
By Hervé St-Louis
July 31, 2017 - 00:30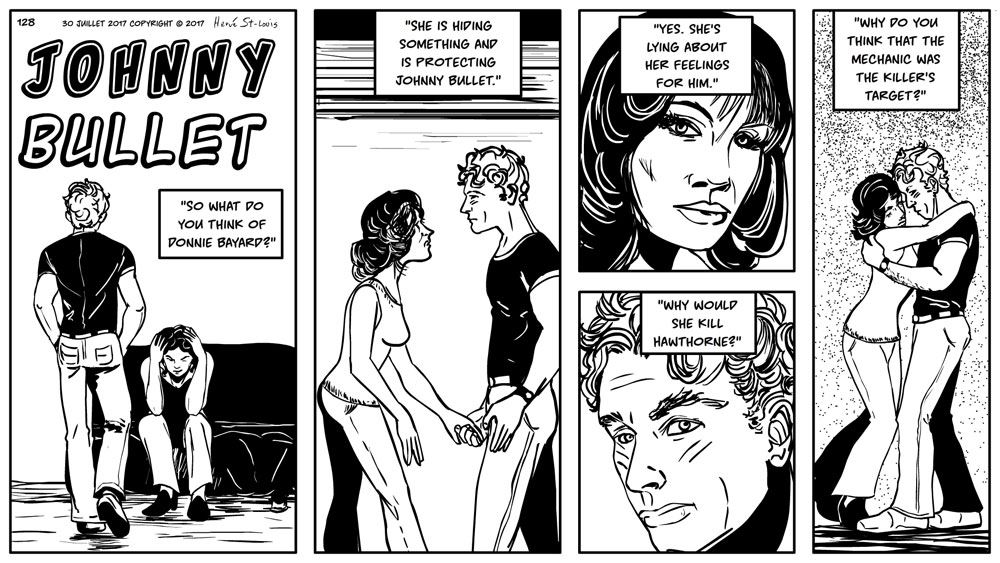 Subscribe to Johnny Bullet through RSS
Patreon


Subscribe to the Johnny Bullet Newsletter
Email me!
Written by : Hervé St-Louis
Pencilled by : Hervé St-Louis
Inked by : Hervé St-Louis
Letterered by : Hervé St-Louis

What a day! I finished and sent my second doctoral dissertation's draft just after midnight (which explains why Johnny Bullet is late today). Then, I could not sleep at all, so at 7AM, I got up and marked 35 student assignments that were due last Friday but that I had pushed back to complete my dissertation's revisions. At 1PM, I completed the marking.
I went to the grocery store. At 5PM, I started the current Johnny Bullet page. Between 8 and 10 PM I spent time with friends. And now just before midnight, I completed today's page!
This is crazy! I'm way too productive!
Time to crash in my bed...
Cheers
Hervé
Last Updated: September 10, 2021 - 09:13
Join the discussion: