Image Comics Declares Successful First Landing for "Viking"
By The Editor
Apr 24, 2009 - 8:02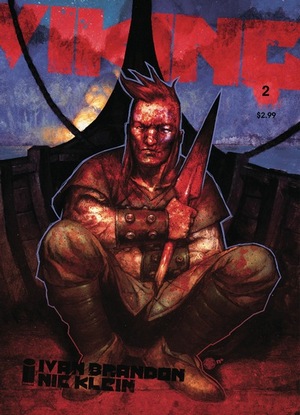 Viking #2 cover image
IVAN BRANDON AND NIC KLEIN'S VIKING STARTS OFF WITH A BANG!
Multiple reports of in-store sell-outs confirms VIKING as the hottest Image hit of the year
Early yesterday Ivan Brandon and Nic Klein's all-new, full-color ongoing crime series for the 9th century, Viking, debuted in a big way with a distribution-level pre-release sell out weeks in advance and nation-wide reports of store sell through!
"I can barely believe any of it. The response to this book has been crazier than anything I've ever worked on," Ivan Brandon said. "Nic and I are completely and totally blown away by the kind of retailer support and subsequent reader reaction we've been seeing. We were knocked out by the initial distribution-level sell out, but the reports we've received of subsequent sell-through are completely unbelievable. I'm getting notes from Los Angeles, Chicago...people are selling out all over. Nic and I are trying to keep our heads down and work to make the rest of the series even better. Thanks so much to everyone involved for their support!"
VIKING has received praise not only for its thrilling storyline as well as its lush, full color artwork, but also the high-end production values and oversized Golden Age dimensions unlike any other title on the stands. Even with the prestige production values on the series, it will maintain a $2.99 price point and the level of painted, full color artwork Nic produces on a bi-monthly basis. For those missing out in the initial print run, a second printing will be made available this May with a second issue coming in June.
VIKING 2nd Ptg (FEB098570), a 24-page full color comic book for $2.99, will be in stores May 6th, 2009. VIKING #2 (APR090396), also a 24-page full color comic book for $2.99, will be in-stores June 13, 2009.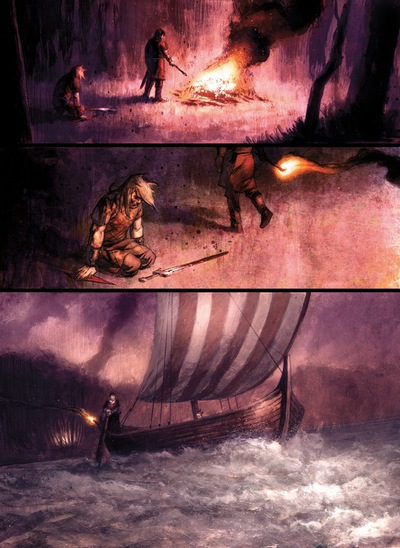 Viking #2 page 1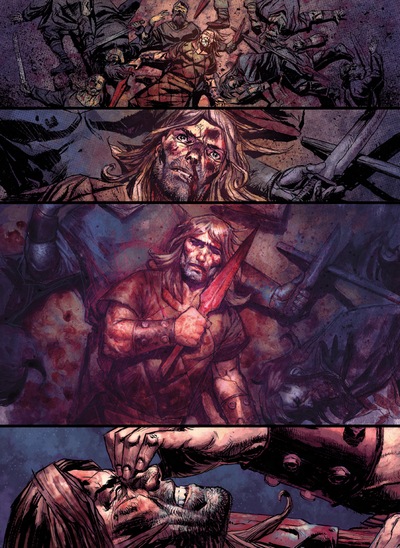 Viking #2 page 2
Last Updated: Jun 26, 2018 - 9:28