Fantagraphics Books Announces Vaughn Bode's Cheech Wizard
By The Editor
July 27, 2014 - 14:56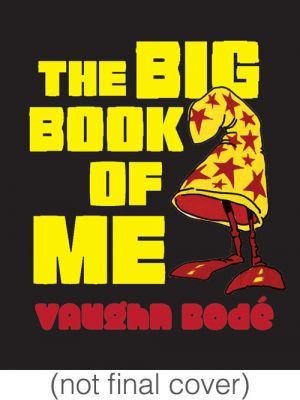 The Big Book of Me by Vaughn Bode - not final cover art
Cheech Wizard is the "Kilroy was Here" of the late 20th century: whether it's spray-painted on the wall of an abandoned building, splayed on the pages of an old comic book, exalted in a Beastie Boys song, or tattooed on the skin of a friend, everyone has been exposed to Vaughn Bodé's art in some form or another. But the comics in which Cheech Wizard first appeared have been out of print for years. In April 2015, Fantagraphics is proud to offer a newly designed, oversized Cheech Wizard omnibus: The Big Book of Me. Decades of Bodé's work will get its due.
Cheech Wizard is a lascivious con man who possesses, despite his transgressions, some degree of cosmic insight. This auspicious character was "born" in 1956, surfacing in Vaughn Bodé's college newspaper, underground comix, the National Lampoon, and ultimately beyond. One of the pioneers of the '60s underground movement, Bodé is a contemporary with R. Crumb and Gilbert Shelton. He took the art world by storm—at the height of his popularity he even exhibited at the Louvre. Though he died tragically young, Bodé lives on through the many incarnations of his art. He was inducted into the Will Eisner Hall of Fame in 2006.
"Cheech Wizard is a decades-spanning countercultural icon whose image and attitude bridged two very distinct and influential subcultures, and it's high time the little imp was unleashed once more to see what new havoc he'll wreak," explains Fantagraphics editor Mike Baehr. "Fans have been clamoring for new Bodé books for years and I'm excited to be working with Mark Bodé to bring his father's essential, seminal underground work back into print."
For more information, please visit fantagraphics.com/news/bigbookofme
THE BIG BOOK OF ME
By Vaughn Bodé
April 2015 • $19.99
Paperback • 8.875" x 11"
ISBN: 978-1-60699-819-9
Last Updated: August 31, 2023 - 08:12