Comics / Comic Reviews / Marvel Comics
Doctor Strange: The Oath #5
By Scott K. Reese
March 28, 2007 - 22:12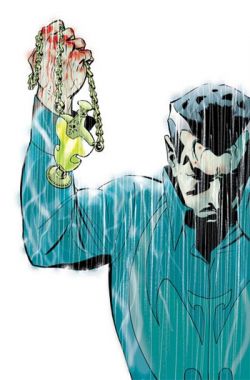 Doctor Strange #5
The final chapter in the miniseries in which Dr. Strange sets out to save his ever-present manservant Wong, who is dying of cancer. Dr. Strange searches the realm of magic and finds a cure for not only Wong's condition but also every ailment known to man. Of course a fiendish pharmaceutical company, represented by Strange's former colleague Nicodemus West, has stolen and plans to destroy the cure.
Brian K. Vaughan's writing, as always, is fresh and spectacular. This series has put a new spin on a character that is constantly used as the dry, all knowing wizard. Vaughan's take on Dr. Strange has made me interested in a character I always saw as an arrogant jerk. This is the series that will make Doctor Strange a fan favorite. That is if other writers (i.e. Brian Bendis) don't just go back to writing him as an arrogant character that speaks in cryptic phrases.
Marcos Martin delivers once again on art. His Ditko-like style gives this story an old fashioned feel. That is not to say that this is bad. The style captures the elegance and importance of Doctor Strange without making him seem otherworldly. His fight scene in the rain is one of the most beautiful images in comics today.
It is truly amazing what a fresh set of eyes can do for a seemingly out of date character. If Marvel decides to go with an ongoing for Dr. Strange they better make sure these men are behind the wheel.
Rating: 9 /10
Last Updated: January 24, 2022 - 11:00