Whither the Side Kick
By Philip Schweier
April 14, 2011 - 11:05
Just about every great hero has had a sidekick in some form or another. King Arthur had Lancelot; Robin Hood had an entire posse of merry men. For narrative purposes, the sidekick gives the hero someone to talk to, plan with, and kick ideas around. Otherwise the audience is subjected to endless internal monologues.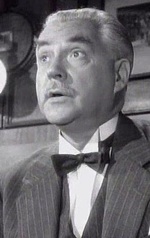 Nigel Bruce as Dr. Watson
One of the most famous sidekicks has been Dr. Watson, who served as Sherlock Holmes chronicler. He fulfilled the role of surrogate audience, giving someone to whom Holmes could explain his deductions and interact on a regular basis.
Beginning perhaps with Robin the Boy Wonder in 1940, heroes began picking up a number of kid sidekicks. Green Arrow, Sandman and Captain America all followed suit, giving their audiences – mostly pre-teen boys – a relatable character. Star-Spangled Kid turned the concept on its head by making the younger hero the lead and giving him an adult sidekick, Stripesy
With the advent of radio in the late 1920s and early '30s, a secondary support for the hero became necessary. In a medium that relied so heavily on audio, exchange of dialogue was critical to the success of each adventure program. This led to the introduction of stronger supporting roles on such shows as Superman and Little Orphan Annie.
However, not all genres lent themselves to the need for a constant companion for the hero in question. For instance, the hardboiled private eye as presented by Mike Hammer or Sam Spade continued to be more or less loners, except for the occasional appearance of a devoted secretary. But in the age prior to women's liberation, she was usually relegated to answering the phone or other menial tasks.
In recent years, the role of Robin the Boy Wonder has become a catalyst that pulled the vengeful Bruce Wayne from the precipice of doom. Dick Grayson's devil-may-care attitude helped lift the black cloud of sorrow that overshadowed Batman's crusade against crime.
But Jason Todd reversed that, by becoming a casualty of Batman's never-ending feud with crime in general and the Joker in particular. His death represents Batman's greatest failure. While the deaths of Thomas and Martha Wayne might have initially launched young Bruce Wayne down his crime-fighting path, Bruce was merely eight years old at the time. It was during his time as Batman that Jason Todd was brutally beaten to death, a life the Dark Knight was unable to save.
Everyone who is in the business of saving lives and protecting people – doctors, firemen, police officers, and even parents – may feel an unbearable pain at having failed to live up that obligation, regardless of the circumstances.
In the wake of Jason Todd's death, Batman grew increasingly morose, and it has become clear that the Boy Wonder – regardless of who wears the costume – is much more than a protegé for the Dark Knight. For better or worse, he has become an emotional anchor.
But in this age of enlightenment, the concept of involving a youngster in a crusade against the forces of evil is fraught with legal and social peril. Child endangerment is only the tip of the iceberg of no-no's today's heroes face. As Green Arrow said in Brad Meltzer's
The Archers Quest
, "It's a wonder none of us were arrested."
Today, few super-heroes have sidekicks, unless they are full-blown partnerships, such as Power Man and Iron Fist. Many longtime characters have evolved into much more than a mere employee, sometimes even eclipsing the lead in ability and drive.
In the current
Lone Ranger
comic book series from Dynamite, Tonto is clearly the moral compass that helps guide the Masked Man in his fight for law and order in the early West. A literal descendant of the Lone Ranger, the Green Hornet has been aided by his Asian assistant Kato. But in the current film, as in the original serials of the 1940s, it is Kato who provides the Hornet with much of his crime-fighting ability.
Often on television, sidekicks are portrayed as some part of a support team, such as a computer hacker, forensics expert or some such "science/technology nerd," leaving the hero to do the butt-kicking. They sometimes serve as a chink in the hero's armor, to be taken hostage by the villain of the week and used as a pressure point to keep the hero in line.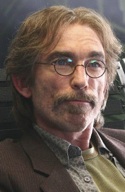 Jackie Earl Haley as Guererro
One of my personal favorite is
Human Target's
Guerrero, played by Jackie Earl Haley. Initially portrayed as somewhat passive investigative assistant, he has evolved into a formidable partner whom, in some people's opinion, is deserving of his own show. However, too much of a good thing is a bad thing, and characters such as Guerrero, or the Green Hornet's Kato, are best used sparingly.
After all, part of the appeal of any hero is their ability to arrive in the nick of time, do what is needed, and then disappear. It helps maintain the mystery of "Who was that masked man?"
And the Indian.
Praise and adulation? Scorn and ridicule? E-mail me at philip@comicbookbin.com
Last Updated: September 6, 2021 - 08:15