Bleach: Volume 39 Manga Review
By Leroy Douresseaux
April 3, 2012 - 10:17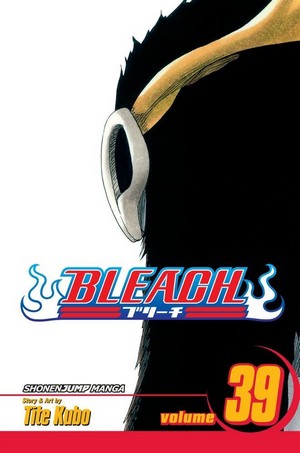 Bleach Volume 39 cover image
Rated "T" for "Teen"
Ichigo "Strawberry" Kurosaki has the ability to see ghosts. When a "Hollow," a malevolent lost soul, attacks his family, Ichigo is introduced into the world of the Soul Reapers and the Soul Society. Now a Reaper himself, he protects the innocent and helps tortured spirits find peace.
As Bleach, Vol. 39 (entitled El Verdugo) begins, the battle continues for the fate of Karakura Town, Ichigo's hometown, which is connected to the Soul Society. The Thirteen Court Guard Companies battle the forces of Soul Society traitor, Lord Sôsuke Aizen. These Fracciónes take on the Soul Reapers in glorious mortal combat, and for some, their mortal fate is at stake.
Meanwhile, Ichigo takes on Ulquiorra to save Orihime Inoue. Ulquiorra, however, has some startling news about Inoue.
THE LOWDOWN: Like the previous two volumes, the 39th volume of the Bleach manga is straight battle manga, which is not uncommon of Bleach graphic novels. I've described some of the volumes as wall to wall fights, which is fun. However, what would be more fun is more Ichigo. I consider him to be the star. An array of cool, visually inventive combatants throwing down is entertaining.
However, this volume's best moments involve Ichigo, who is on the verge of a big transformation. There is so much drama and conflict around the character that don't necessarily involve martial combat, and I can't wait for the narrative to full engage its lead character again.
POSSIBLE AUDIENCE: Those who want the best of Shonen Jump will want Bleach.
B+
Last Updated: August 31, 2023 - 08:12