Biomega: Volume 6
By Leroy Douresseaux
May 5, 2011 - 08:50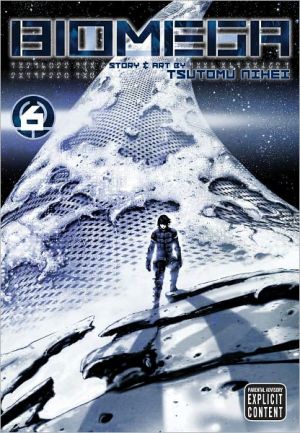 Biomega Volume 6 cover image is courtesy of barnesandnoble.com.
Rated "M" for "Mature"
In a distant, nightmarish future, the deadly virus known as N5SV swept across the globe, turning infected humans into zombie-like drones. Zoichi Kanoe, a synthetic human, was an agent of TOA Heavy Industry. He rode across horrendous landscapes in his heavy dual coil motorcycle with its own built-in, female digitized intelligence named Fuyu Kanoe. Niarudi, the creator of the drone epidemic, finally destroyed Earth and now rules the strange, cordlike world of the Recreator.
Biomega, Vol. 6 is the final volume of the series. The Recreator's inhabitants are gradually succumbing to the scourge of the drone plague. Only Zoichi and Fuyu can stop the nightmare that destroyed Earth from repeating here. Meanwhile, Niarudi and Funipero, the child of the Recreator, prepare for their final showdown.
THE LOWDOWN: The twists and turns taken by Biomega are many. Visually, the series looks like a mash-up of the manga, Akira, and the film, The Matrix, early in the story. By the end, it had a bizarre medievalist-H.R.Giger vibe going, but in its entirety, Biomega is a nightmarish vision worth repeated readings. Every comic by Tsutomu Nihei (Wolverine: Snikt!) that I've read, however, is nightmarish, and I wouldn't have it any other way. Biomega was and will always be a Mad Max ride through Hell, and I am still hungry for this visually potent and pungent comic book.
POSSIBLE AUDIENCE: Readers looking for imaginative science fiction comic books will want to try Biomega.
A

Last Updated: August 31, 2023 - 08:12