B.O.D.Y.: Volume 1
By Leroy Douresseaux
May 1, 2008 - 18:15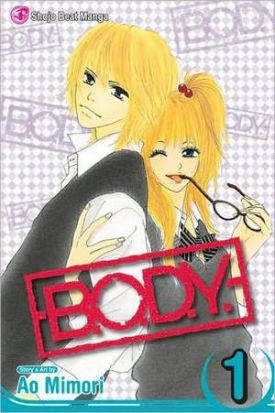 Thanks to barnesandnoble.com for the image.
B.O.D.Y., VOL. 1
16-year-old Ryoko Sakura has a crush on the guy who sits next to her in class, Ryunosuke Fuji. Ryoko usually has weird tastes in guys, and Ryunosuke is a strange one. Ryunosuke works at a host club, where women pay men to date them, and he's a host! Where once she couldn't stop drooling over Ryunosuke, Ryoko now finds herself repulsed by him. Now, that he knows Ryoko is smitten with him, Ryunosuke won't stop teasing and tormenting her to break down her defenses. He drives her crazy, and she hates him… or does she really?
THE LOWDOWN: While B.O.D.Y., Vol. 1 begins in a way that would make it seem like just another shoujo manga (girls' comics) about a teen girl going awkwardly through the minefield of teen love and boy pursuing, it's not. Like the recent Sand Chronicles, the laughter, the tears, the fear, the squabbles, the arguments, etc.; it all feels real. Those expressive eyes on the sly young hustler, Ryunosuke, are so penetrating that I could feel them staring at me from across the void, and when tears well beneath Ryoko's eyes, they're the real deal.
Actually, Ryunosuke Fiji may be the secret to the success of B.O.D.Y. This character is slick and crass like a younger Bruce Willis in the 1980's ABC TV series, "Moonlighting," or like a brooding, teen Heath Ledger.
POSSIBLE AUDIENCE: Although part of VIZ Media's "Shojo Beat" line of manga for teen girls, B.O.D.Y. skewers towards the older teen, but it's probably already put a spell on a much older reader or two.
A-
Last Updated: January 24, 2022 - 11:00