Anonymous Noise: Volume 1 manga review

By Leroy Douresseaux
Mar 6, 2017 - 13:24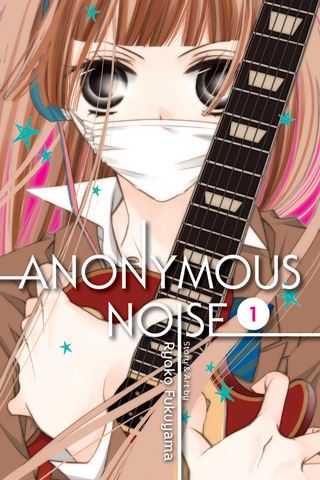 Anonymous Noise Volume 1 cover image
Rated "T" for "Teen"
Created by
Ryoko Fukuyama
,
Anonymous Noise
is a new shojo manga from VIZ Media. It focuses on a talented singer and her unrequited love for the former neighbor who sang with her.
Anonymous Noise

, Vol. 1
(Chapters 1 to 5) introduces
Nino Arisugawa
. Once upon a time, when her parents fought, she found comfort in singing with
Momo Sakaki
, a boy who was her next door neighbor. Then, Momo suddenly moves away. Nino soon finds comfort in a young songwriter,
Kanade "Yuzu" Yuzuriha
, who calls Nino "
Alice
." He tells her that she should sing instead of scream, but he soon moves away.
Six years later, Nino is in high school, and she makes a shocking reunion. But just around the corner, unbeknownst to her, there is the possibility of another reunion. Plus, a hot teen pop band needs her.
THE LOWDOWN:
The
Anonymous Noise
manga has themes and subplots that involve singing, songwriting, bands, and apparently the music industry. The lead characters and some of the supporting characters have musical, singing, and/or songwriting talent, but don't kick out the jams just yet.
Anonymous Noise Volume 1
lays down the beat, but the melody and chorus on this new manga is probably about teen angst and young love. There is also so much unrequited love that I get the feeling that creator Ryoko Fukuyama is weaving more than one love triangle, and it seems as if these triangles will overlap and maybe even clash. I won't give this manga a grade at this time, but I think it has potential to offer drama with a capital D.
I READS YOU RECOMMENDS:
Fans of Shojo Beat high school romantic dramas will want to listen to
Anonymous Noise
.
Support this writer on Patreon
Last Updated: Jun 26, 2018 - 9:28