Afterschool Charisma: Volume 4
By Leroy Douresseaux
October 18, 2011 - 20:27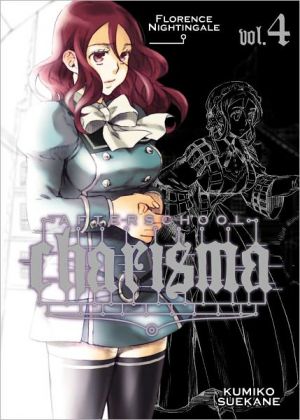 Afterschool Charisma Volume 4 cover image is courtesy of barnesandnoble.com.
Rated "T+" for "Older Teen"
St. Kleio Academy is exclusive because it counts among its students Napoleon Bonaparte, Sigmund Freud, Adolph Hitler, and Florence Nightingale. These students, however, are not the original historical figures, but are clones. Shiro Kamiya is the only non-clone student at the school, or is he?
Afterschool Charisma, Vol. 4 opens on what should have been a triumph for the students – the Academic Exposition. Instead, the ceremony is now a disaster as the anti-clone group, Striker, turns St. Kleio into a killing ground. But the members of Striker are clones! Meanwhile, Shiro deals with the clone, Kia, who looks just like him.
POSSIBLE AUDIENCE: I have said that it is eerie and creepy, but Afterschool Charisma is still a mystery story. Is there a point to this narrative or is this mere entertainment (which I doubt)? I suspect that creator Kumiko Suekane will have plenty to say about fate, nurture vs. nature, and predetermined social roles. Meanwhile, the draw here is that Afterschool Charisma is a soap opera, and there is always a twist or twisty violence just around the narrative corner to heighten the sense of anticipation.
THE LOWDOWN: Readers looking for unusual manga will want to give Afterschool Charisma a try.
B+
Last Updated: August 31, 2023 - 08:12