Today's Special: Spider-Woman Motion Comic Still 99 cents.
By Andy Doan
September 1, 2009 - 12:13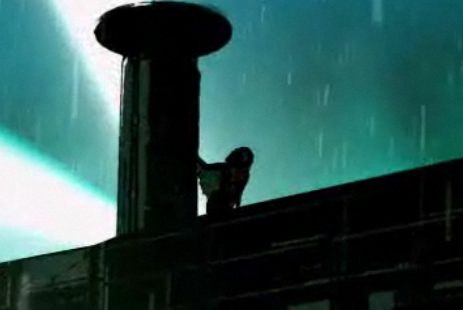 Screen grab from Spider-Woman ep.1
Today is your last chance to get a digital copy of Marvel's "best selling" motion comic Spider-Woman Agent of S.W.O.R.D. from the iTunes store for only ninety-nine cents. As of September 2nd not only will the second issue drop but the price will be bumped up to $1.99. The higher price tag is to be the regular retail price moving forward. Of course anyone who has seen enough to know that they want to get in on the entire run can pinch a few pennies and subscribe to the "season pass" for $8.99.
"Best Selling" is easily applied with it being the very first series offered by the company in the this format. However as it currently sitting in the top spot on the American iTunes store for animated series it's at least getting noticed.
Comic Book Bin was invited to for a sneak peek of episode one during this years FanExpo. Our take on the comic itself as well as some observations about the budding genre of motion comics can be seen here:
Marvel Rolls Out Motion Comics
Motion Comics by Marvel Comics
Sorry to all our fellow Canadians. Marvel has yet to announce a release date for anyone living North of New York.
Last Updated: February 5, 2023 - 09:06