Comics / Comic Reviews / Marvel Comics
The New Avengers #60
By Hervé St-Louis
December 26, 2009 - 16:17
The Avengers are weary of the Luke Cage's return from the hands of Norman Osborn. They are aware that Osborn has included a device within Cage's body and they do not know what its intent is, but they know they have to remove it. Will Doctor Pym and Doctor Strange be capable of helping Luke Cage, or will the device lead the way to the Avengers' fall?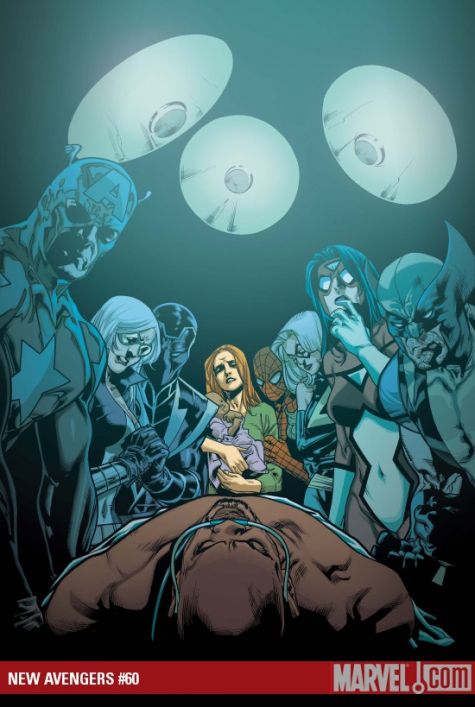 The one thing I cared the most in this issue is how Bendis would handle Doctor Pym. From what I understand, Doctor Pym is being rebooted in the Marvel Universe as a better character, but it appears that he will not be a part of the rejuvenation team that will reintroduce the Avengers after the Siege. Is he still considered a bit player by Bendis who holds all the keys to the future of the Avengers or is he just the unstable Avenger? The rest of the story is technically good, but not much inspiring as it's but a resolution of the Cage heart attack storyline mixed with a couple of jokes and a segway into the next big Avengers storyline – Siege.
Immonen is a good artist, of course, but I'm not supportive of the attempt to give a Leinil Francis Yu flavour to his work. Their style are totally different and I consider Immonen a superior artist. Having his work changed through the ink to mimic Yul is somewhat insulting considering Immonen doesn't have to ape anyone. Why editors at Marvel Comics this is a good idea is anyone's guess.
Rating: 7.5 /10
Last Updated: August 31, 2023 - 08:12