Comics / Comic Reviews / DC Comics
Review: Savage Things #2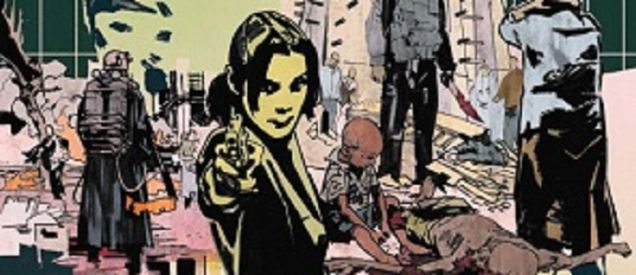 By Andy Frisk
April 5, 2017 - 21:33
They are Cain and Able. Top of their class in psy-ops and certifiable psychotics with no human emotion...almost. Thought dead in a drone strike by the government that created them, and after being deemed "an inefficient embarrassment," Cain and his crew have returned to wreak havoc and only Able stands in their way.


Justin Jordan and Ibrahim Moustafa's second issue of
Savage Things
sheds more insight into Project Black Forest, Able's "soft heart" and the Hannibal Lecter level brilliance and savagery that lives within that "soft heart." Able engages with two of Cain's crew and massive violence and death ensue, but this is the job that Able has been tasked to do, and do so willingly. Jordan paces the issue expertly and you know that the tension and action are smooth and swift when you reach the end of the book and you can't believe it's already over. Moustafa's artwork, which is perfect for Jordan's story, looks like a more rugged and edgy version of Steve Dillon's even though it is completely his own. Moustafa illustrates Jordan's story with cunning efficiency, not unlike Able's efficiency in dealing with Cain's crew.
Horrifying, brilliant, and action packed,
Savage Things
is the best Vertigo Comics mini-series right now. I can't wait for the movie...it's inevitable because it's that good.
Rating: 9.5 /10
Last Updated: September 6, 2021 - 08:15