Comics / Comic Reviews / DC Comics
Review: Imaginary Fiends #2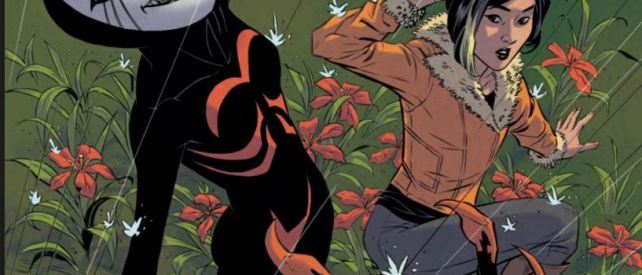 By Andy Frisk
January 14, 2018 - 21:35
Several children have disappeared in rural Georgia and Melba (along with her imaginary fiend Polly Peach Pit and ranking agent) have been dispatched to investigate. Another psychic parasite is suspected, yet some parasites are more equal than others...


Tim Seeley, now that we're past the introductory phase of the story, begins to more fully flush out and develop the characters, including the "imaginary" ones. While it's hard to have any sympathy for a psychic parasite that feeds off the fear generated by children, Seeley is notorious for creating sympathetic monsters. Seeley also continues to deepen Melba's character by exploring her relationship with Polly in an interesting and meaningful way. Put it all together and Seeley masterfully keeps his readers hooked on this horror police procedural despite the lack of action this issue.
Stephen Molnar continues to make what could be run of the mill horror creatures interesting visually beyond what one would imagine. Polly Peach Pit is horribly frightening yet childishly appealing at the same time. Molnar has managed to create an imaginary fiend who is both appealing and repulsive at the same time. Not an east feat. He also packs plenty of detail in his panel work, which always appeals to this reviewer and comic book art fan.
Moving in all the right directions in all the right ways, Vertigo Comics'
Imaginary Fiends
satisfies and keeps Vertigo on the map.
Rating: 9 /10
Last Updated: July 2, 2020 - 16:53