Comics / Comic Reviews / DC Comics
Review: Looney Tunes #239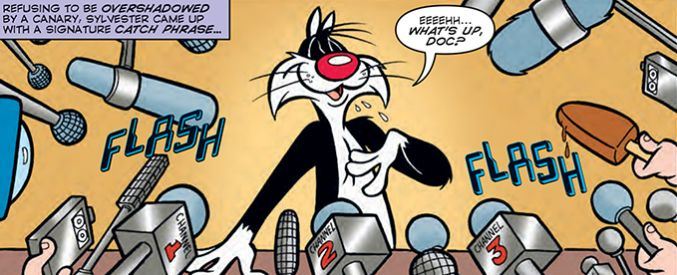 By Philip Schweier
October 24, 2017 - 11:59
The Looney Tunes gang does its own version of Wrath o' Khan, with Bugs Bunny in the captain's seat when Fudd comes looking for revenge for his single episode in season one. It's a fun ride, akin to the Star Trek parodies seen in Mad Magazine. Sylvester looks appropriately nervous as red shirt, and there are other subtle in-jokes to appeal to the casual Trekkie.
Up next is a Marvin the Martian solo outing, in which he attempts to train his killer plant to attack those bothersome Earthlings. But the plant is far too affectionate to make an effective weapon.
The third feature is a VH1-style look at the careers of Sylvester and Tweetie, chronicling their rise from struggling performers to striking comedy gold together. But as with all "Behind the Music" episodes, it all comes crashing down. It's somewhat of a modern take on the "What's Up, Doc?" cartoon, in which Bugs Bunny recounts his own rise to stardom.
This issue features cameos by virtually all the Looney Tunes characters, with a few notable exceptions. I wouldn't mind seeing them continue the Star Trek rip-offs satires, with the Tasmanian Devil as a Klingon, and Gossamer the Monster as a tribble. That would be innnnteresting.
Rating: 8/10
Last Updated: January 24, 2022 - 11:00