Le petit bleu de la Côte Ouest (West Coast Blues)
By Patrick Bérubé
June 17, 2009 - 20:50
Georges Gerfaut is a normal man living a normal life. He sells expensive electronic parts all across Europe and he has a wife with two little girls. Unknown to him, all will change when he rescues a man from an apparent car crash and drops him in an hospital without explanations or leaving his name. A few days later, while he his on vacation, two men tries to drown him at the beach. Suspecting that this is somehow tied to the man he rescued, he flees back home, rent a car and disappear into the wild. Ensues a year long cat and mouse chase between him and his killers. What do they want? Who is behind this. But more importantly what exactly is he fleeing? His killers or his dull life?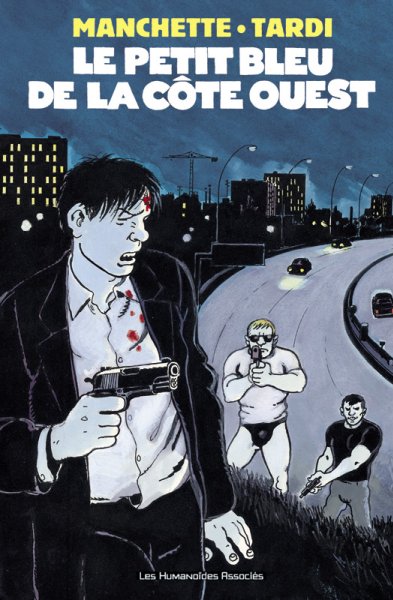 I had great expectations and great fears before reading this comic book. I really appreciate Tardi's more historical work and I was looking for more. He is after all one of Europe's master cartoonist and I have been following him for a while now. On the other hand, I have seen a lot of novel adaptations fail in the last couple of years. Having him tackle a Manchette noirish pulp novel published in the 70's was a combination that I had not exactly expected. The fact that I had not read the said novel did not help either. But my faith in Tardi was well rewarded. He not only avoid the trap of over-using caption when adapting a novel but I also have to admit that this story was in retrospect a wise choice. The book's writing style is so direct that it makes a perfect fit for a comic book and it's everything you would expect from a suspense thriller. I also have the feeling that I did not lose that much back story when reading the comic book instead of the novel which, is in my mind, a proof that the translation from one medium to another has succeeded.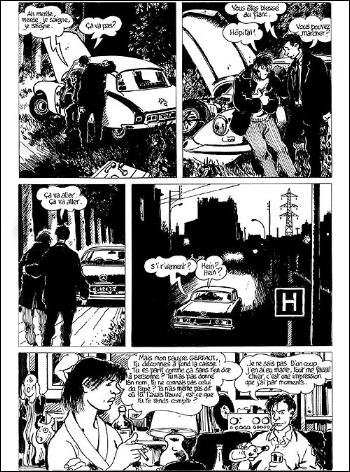 Visually the comic book is also great. It's everything you would expect from Tardi. The use of black and white is used perfectly to create a dark and gritty mood for the story. This is reinforced by Tardi's ability to convey emotion and atmosphere through his background. I don't believe that anybody else than him would have been able to visually translate Manchette's novel so well. It's like they worked together and that the comic book is the original material.
Bottom line, this is another great comic book by Tardi. If you have never read anything by him you should. Luckily for North American readers, Fantagraphic announced that they that they were going to translate Tardi's work starting this fall. The first one should be this comic book under the title "West Coast Blues" and is slated for a September 2009 release with a debut at the San Diego Comic-Con. So treat yourself and enjoy the work of an European master cartoonist.
Rating: 9 /10
Last Updated: September 6, 2021 - 08:15