Webcomics / Johnny Bullet Comic
Johnny Bullet for December 2017
By Hervé St-Louis
December 23, 2017 - 16:34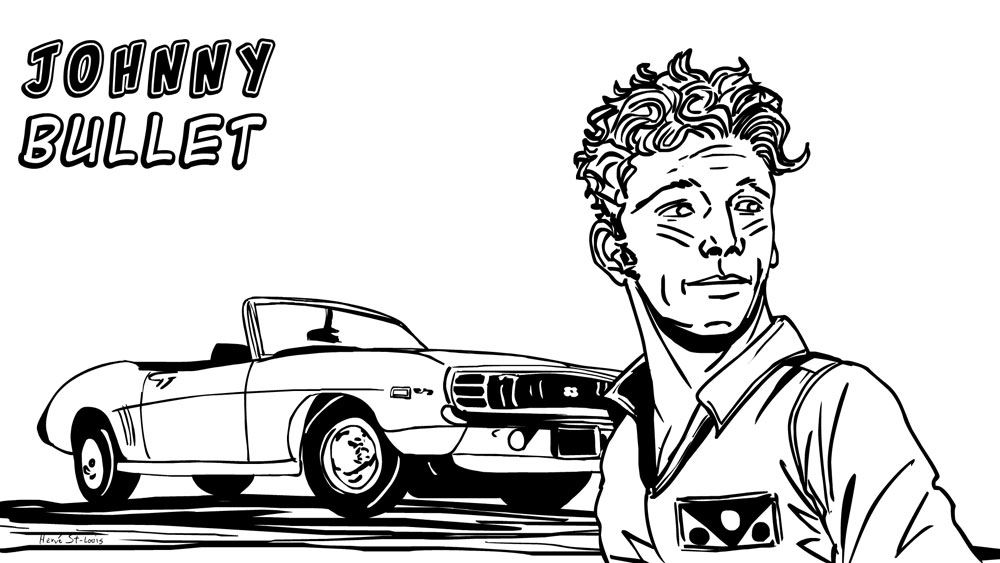 Subscribe to Johnny Bullet through RSS
Patreon


Subscribe to the Johnny Bullet Newsletter
Email me!
Pencilled by : Hervé St-Louis
Inked by : Hervé St-Louis

I successfully defended my PhD dissertation last week and took a much needed break from everything. I mean everything.
I was resting and did not even put placeholder artwork as I usually do until today.
Yes, it's late and the next page is due tonight!
Rest assured, I did complete the next page but am not sure when I'll post it. I may wait for next week and start the year with a new strip since I am away from my Wacom Cintiq and cannot draw a new page until I return home after the holiday break.
In previous years, I rushed to create enough pages for the holidays. I could not pull it off this year.
In any case, I want to wish you all who follow Johnny Bullet a Merry Christmas!
Get some rest too!
Cheers
Hervé
Last Updated: September 10, 2021 - 09:13
Join the discussion: