Webcomics / Johnny Bullet Comic
Johnny Bullet Stepping our of His Car
By Hervé St-Louis
April 11, 2016 - 01:54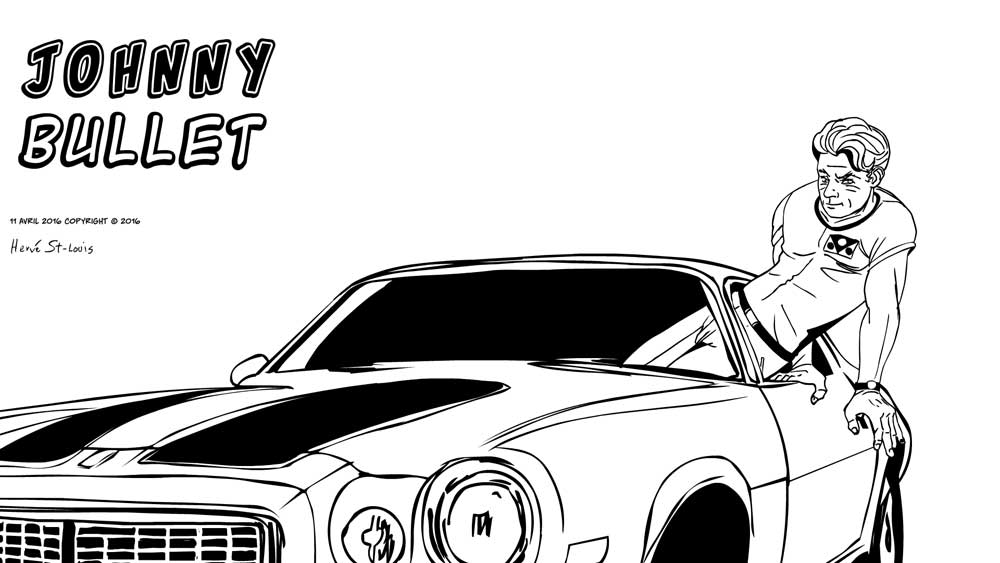 Subscribe to Johnny Bullet through RSS
Patreon


Subscribe to the Johnny Bullet Newsletter
Email me!

Hello. I'm in the middle of marking my students' assignments at the university. I could not finish the page this weekend and will complete it later this week. Meanwhile, here's an illustration of Johnny Bullet coming out of his car that I did just so readers of the comic could wait.
Thank you for your patience.
Cheers
Hervé
Last Updated: August 4, 2023 - 09:22
Join the discussion: