Webcomics / Johnny Bullet Comic
Johnny Bullet #56 Comic
By Hervé St-Louis
Jan 3, 2016 - 0:46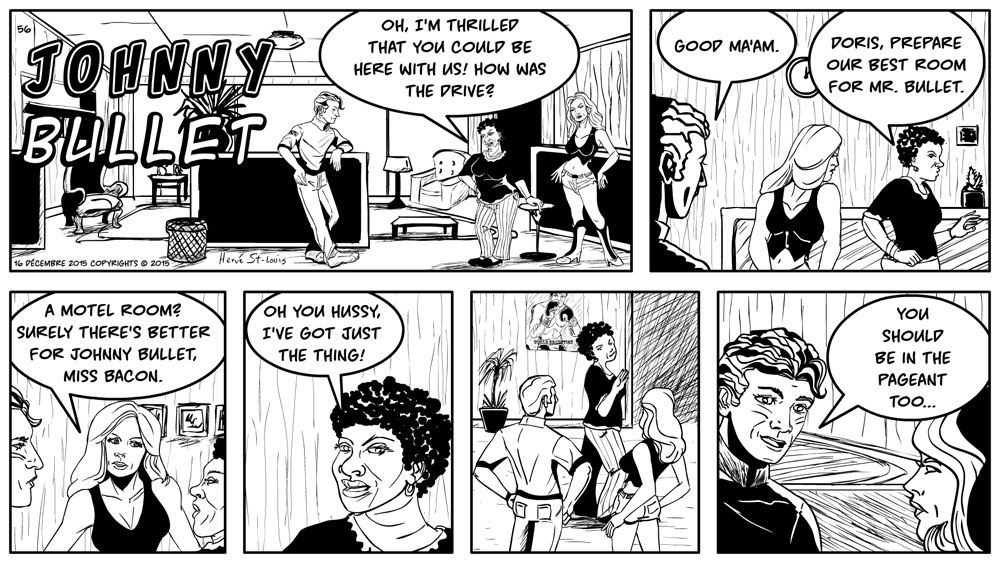 Subscribe to Johnny Bullet through RSS
Invest in Johnny Bullet through Patreon


Subscribe to the Johnny Bullet Newsletter
Email me!

The first strip of the new year. I completed all of it before the holiday started. No delays. I'm very happy about this.
Help me understand you better by filling the Johnny Bullet survey. After completing the survey, you will be able to download an exclusive Johnny Bullet strip. This strip occurs between Johnny Bullet #56 and #57. It depicts what Hollywood thinks of Johnny Bullet.
Go to the survey.
Last Updated: Aug 17, 2018 - 10:41
Join the discussion: