Webcomics / Johnny Bullet Comic
Johnny Bullet #54 Comic
By Hervé St-Louis
December 20, 2015 - 01:10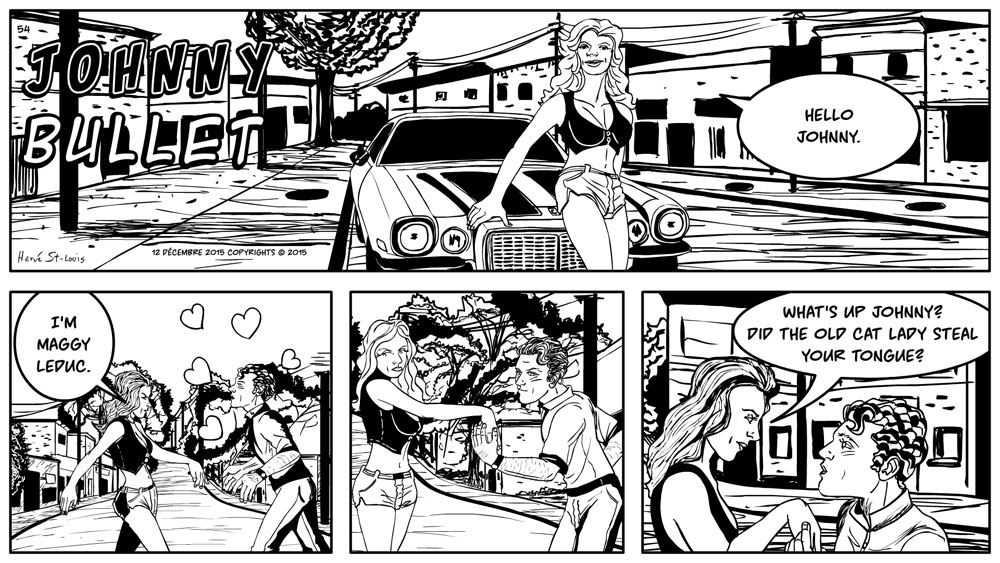 Subscribe to Johnny Bullet through RSS
Patreon


Subscribe to the Johnny Bullet Newsletter
Email me!
Written by : Hervé St-Louis
Pencilled by : Hervé St-Louis
Inked by : Hervé St-Louis
Letterered by : Hervé St-Louis

Maggy Leduc meets Johnny Bullet!
I completed another bonus page which most of you will be able to see soon even if you are not Patreon supporters. This strip occurs between Johnny Bullet #56 and Johnny Bullet #57. In this strip, we learn what Hollywood thinks of Johnny Bullet.
I created this strip to encourage you to fill this Johnny Bullet survey and to help me understand my readers better.
The survey is here at ComicBookBin
Merry Christmas!
Last Updated: August 4, 2023 - 09:22
Join the discussion: