Influencing the Narrative

By Philip Schweier
May 24, 2019 - 08:49
Two events have occurred in recent weeks that have been reflected by fan reaction:
1.
Game of Thrones
came to an end after eight seasons. Some fans found the final episodes disappointing, and one fan went so far as generate an online petition, asking HBO and

GoT

producers to re-write/remake the last handful of episodes. His petition drew a great deal of support from other fans. He later admitted online he never expected the petition to gain any traction with the powers behind the

Throne

; he merely hoped to send a clear message.
It would appear he hoped to convey a sense of entitlement to the overall narrative of Game of Thrones. However, as a member of the audience, he has NO entitlement whatsoever. He and his supporters are end users of a product offered by HBO – nothing more.
2.
Robert Pattinson was announced as the star of

The Batman

, scheduled for release in 2021. The casting decision was met with scorn and derision by fans, due most likely to his association with the

Twilight

film franchise. Comic books have historically been a boys club, and the four

Twilight

films were seemingly aimed at the teen girl audience.
Batman is modern mythology, and playing such an iconic part is comparable to Hamlet or Willie Loman. Nevertheless, there were reports of an online petition was launched to have Pattinson removed from the role.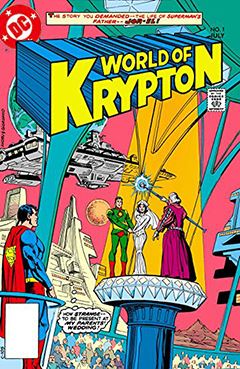 The very first mini-series, c. 1979

Such efforts from the fan community brings to mind an anecdote from a comic creator with several decades in the industry. Back in the early 1980s, he was on a convention panel regarding mini series. Three and four-issue limited series were new at the time, and one fan in the audience commented that he didn't appreciate mini series because they were too short to permit him to influence the outcome of the story.




Fans are NOT entitled to a say the manner in which their chosen entertainment – comic book, television shows, etc. – is created and presented. Where is it written that every time there is a new entry in a beloved franchise, a fan is obligated to accept it with enthusiasm? One might argue that producers of said material expect fans to buy it, but the ultimate decision to part with hard-earned money for product we may not enjoy lies with the consumer.




The only influence we, the audience, has is after the fact. If watching Robert Pattinson as Batman does not appeal to you as a fan, you are under no obligation to do so. Save your money, spend it elsewhere.





Entertainment is no different from any other product. Consumers are not consulted on the flavor of cereal or the colors of autos. The manufacturers make decisions basked on market research, and the options are offered to consumers to buy, or not. For any fan of any franchise to feel a sense of ownership and believe they have a say in such matters is absurd.




Praise and adulation? Scorn and ridicule? Leave your comments below.

Last Updated: August 31, 2023 - 08:12