Diamond Comics POS System May Be Illegal In Canada
By Hervé St-Louis
February 15, 2009 - 08:29
Since January 2008, Diamond Comics, the largest comic book distributor in North America has required that all products it distributes include barcodes that can be scanned by its staff and by North American comic book retailers. Diamond Comics has aggressively encouraged comic book retailers to adopt its point of sale (POS) scanning technology. Many Canadian retailers have adopted the scanning technology in their stores. However, many product vendors have stopped including specific Canadian prices on their products. In turn, Canadian retailers have begun using American prices on products ordered through Diamond Comics. Many comic book retailers use Diamond Comics exclusively as their distribution channel. Many stores now inform their customers that all prices are quoted in US dollars and adjusted at the checkout point to match the current Canadian/US dollar exchange rate.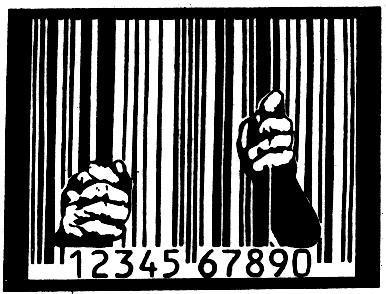 Source: http://truthalliance.net/Portals/0/Archive/Gallery/24/barcode-1.jpg
However, subsections 74.01(2) and 74.01(3) of the Competition Act of Canada require that all prices on products sold in Canadian stores contain no " false or misleading ordinary selling price representations." Based on this interpretation of the Competition Act, pricing products in US dollars in Canadian stores might be illegal. Customers must know at all times the exact price of a product located in a store. Because the Canadian exchange rate changes daily, it is impossible for a customer to pick up a product on a shelf and know in advance the price of the product before purchasing it.
Moreover, several Canadian comic book stores do not put stickers or labels on products in their stores. They rely solely on product barcodes to determine the price of items.
Legal consequences for Canadian stores found guilty of false or misleading ordinary selling price representations are devastating. According to the Competition Bureau of Canada " If a court determines that a person has engaged in conduct contrary to subsection 74.01(2) or 74.01(3), it may order the person not to engage in such conduct, to publish a corrective notice and/or to pay an administrative monetary penalty of up to $50,000 in the case of a first time occurrence by an individual and $100,000 in the case of a first time occurrence by a corporation. For subsequent orders, the penalties increase to a maximum of $100,000 in the case of an individual and $200,000 in the case of a corporation."
As it stands the majority of Canadian comic book stores are open to complaints from consumers to the Competition Bureau of Canada for false or misleading pricing. As the whole industry may be affected, there could even be possibilities that class-action suits be launched by Canadian comic book consumers or that the Competition Bureau of Canada investigates the practices of all Canadian comic book stores and Diamond Comics and force the industry to put fixed Canadian prices on all products.
It is important that Diamond Comics reinstates fixed Canadian pricing on all products and that Canadian retailers label each of their products in Canadian dollars. Canadians should not expect to purchase their products in any other currency than their own, when shopping in Canada.
Last Updated: September 6, 2021 - 08:15