Comics / Comic Reviews / DC Comics
Review: Cyborg #21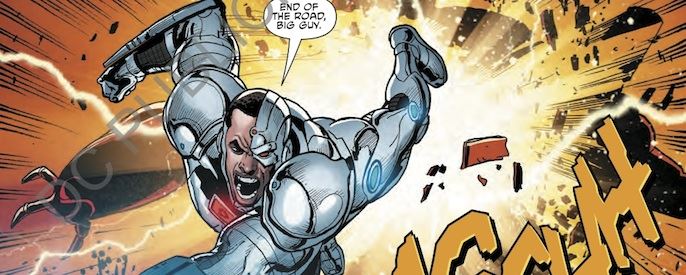 By Philip Schweier
April 4, 2018 - 07:52
I was dismayed to see Cyborg back on DC's schedule. John Semper launched the title, only to be replaced by Kevin Grevioux. Semper may or may not be a bad writer, but whatever his intentions were on Cyborg, I found them EXTREMELY lacking. Kevin Grevioux only had two issues to make his mark, so in fairness he wasn't provided the opportunity before DC Comics hit the pause button. I'd hoped as a publisher, the company had the sense to pull the plug on a failing project.
But Cyborg is heavily banked for major motion pictures in the next few years, so DC Comics can't afford any missteps. After a three-month hiatus, Cyborg is back, in the hands of the writer that knows the character best: original creator Marv Wolfman. He has gone on record as saying that he has a clear understanding how his Titans speak, move and feel.
However, knowing it will be in Wolfman's hands gives me hope. DC couldn't have chosen anyone better. The new Cyborg is loaded with new characters, new components, new villains with fresh motivations. And lots of action. Victor Stone is a hero, not a "black" hero as he's been portrayed in the previous 20 issues. And I'm okay with the previous 20 issues being ignored. Not only because I didn't care for them, but because some chapters of a life (real or imagined) come to a close, never to be revisited. There's not always a sequel.
Rating: 8/10
Last Updated: August 31, 2023 - 08:12