The Slip Chapter 1, Page 1
By Cody Stewart, Rafael Desquitado
August 2, 2015 - 00:06
Archives RSS Feed Next Comic »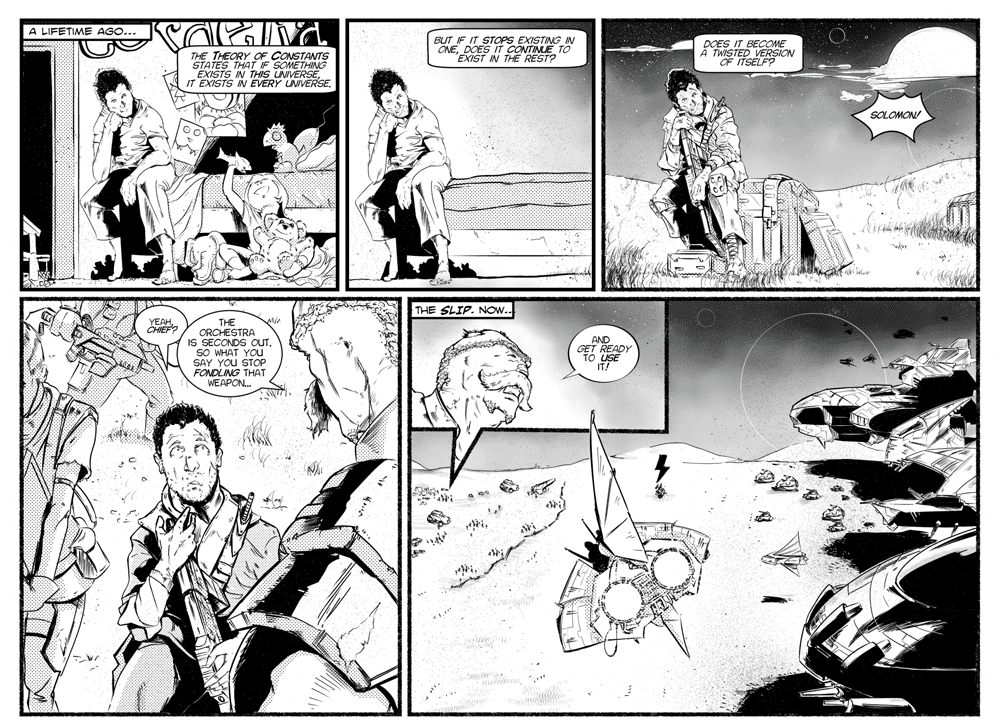 Archives RSS Feed Next Comic »

Written by : Cody Stewart
Pencilled by : Rafael Desquitado
Inked by : Rafael Desquitado
Letterered by : Rafael Desquitado

Solomon and Odessa Burke's family has been torn apart by tragedy. They will tear the universe apart if it means the chance of putting their lives back together.

After an accident strands them both in an interdimensional highway called the Slip, Solomon and Odessa find themselves separated by a war that threatens the fabric of existence. Unsure of whether the other is even alive, they embark on separate journeys to find peace, but the only constant in the Slip is pain.

The Slip is a weekly sci-fi web comic that releases every Sunday.


Last Updated: May 18, 2020 - 11:53
Join the discussion: