Birds of Prey: The Kill Bill of Comics?
By Hervé St-Louis
Oct 20, 2013 - 13:35
Back in 1996, cartoonist and DC Comics editor Jordan B. Gorfinkel conceived a new series in the Batman universe titled Birds of Prey. Aimless super heroine Black Canary teamed up with Lois Lane to fight bad guys and was later recruited by information smith Oracle to stop Lynx, a Gotham villainess. Writer Chuck Dixon and artist Gary Franks delivered the first official comics titled
Birds of Prey
where the first major challenge heroine Black Canary faced was fighting the better hand to hand combatant, the drug cartel villainess Lynx. In these first moments, shades of a hierarchy of martial artists became a staple of the Birds of Prey lore, similar to the popular 2003
Kill Bill
movies by director Quentin Tarantino.
In Kill Bill, a movie inspired from a film adaptation of a manga series called
Lady Snowblood
, a lone blonde woman called "Mommy" and sometimes "The Bride" fights several martial artists in a revenge bid after having been injured and rendered comatose four years earlier. In the course of her journey, we revisit her training and old Chinese sensei who trained several of the opponents she would meet and systematically defeat. At several points in the movies, it's mentioned that The Bride may be the world's best martial artist.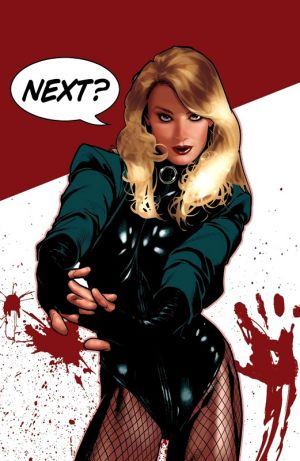 Brushing off against the world's best martial artists is something that Black Canary and her later team mate the Huntress would do often in the Dixon era but which would become a central theme of Gail Simone's Birds of Prey. In one of the first mini-series featuring the Birds of Prey, Black Canary, Huntress and Catwoman each brushed off against Archer Braun, the only man alive capable of diffusing an attack by Lady Shiva, the acknowledged best martial artist in the DC Comics universe. Of course the ladies would face off against Lady Shiva but then ended up escaping before attempting to survive a few blows from the Chinese master.
The improvement of Black Canary's skills as a martial artist was one of the main themes pursued by Simone during her two Birds of Prey run. Part of it was motivated by a desire to erase the helpless blonde in distress that had been depowered, subdued and beaten in the Green Arrow miniseries
The Long Bow Hunters
by Mike Grell. Something similar happened in Kill Bill where the Bride was savagely attacked by the Deadly Viper squad of assassins and left for dead. Part of redemption was to get revenge on her opponents. While Black Canary would seek continual improvement in her skills, she did not seek revenge on the men that had attacked her. Instead, she did not panic when she was equally put in a situation of helplessness by her opponent Savant as she had in the past. Just like the Bride who was buried under ground, she fought back and escaped her tormentors.
Simone's second run in the Birds of Prey series pitted Black Canary against the White Canary, a superior opponent who sought revenge for how Black Canary had defeated her brothers in a contest of martial artists in the previous volume of the series. White Canary would prove more lethal and dangerous to Black Canary and the other Birds of Prey and almost a match for Lady Shiva.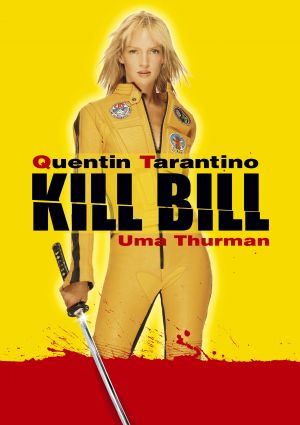 The theme of ranking and classifying martial artists in popular media is interesting. It assumes that something very qualitative can be quantified and that measurements can be used to place one fighter above or below another. There is an inherent ranking based on the merit of the fighter. Both Birds of Prey and Kill Bill played extensively with this quantifying theme. The basis of this theme is of course the based on the basic belt and ranks popular in many martial arts where upon a series of tests, the proficiency of a fighter can be measured against another. How the proficiency of fighters is tested is by having them fight one another. In the case of Kill Bill these tests were lethal. In Birds of Prey, only secondary characters would die.
The quest for martial arts perfection is currently missing from the New 52 version of the Birds of Prey and may explain why that series seems to languish without any direction, although it features characters well-liked by comic book audiences.
Last Updated: Dec 19, 2017 - 22:52