Arrow Vertigo Review
By Alexander Jones
January 31, 2013 - 16:25
Currently the biggest fault of Arrow is that it is too formulaic. Sure there are ongoing threads in each episode but those are only touched in minor ways. In order for an audience to be engaged every single week in a television show plot threads have to be built, layered, and payed off. Within every episode main plot threads of Arrow are built and paid off but without layering they lack substance. Many popular American television shows are guilty of this structure. However Arrow does not have to be. The episode Year's End was a highlight for weaving the plots together and showing the end of many engaging story threads. Like a good episode of television Year's End also showed the villains lurking in the background. Hopefully these old villains will be touched on again soon.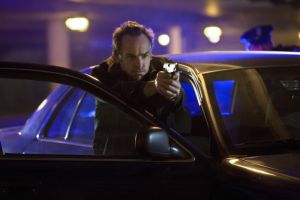 This week's main storyline featured Ollie going up against Count Vertigo. Of all the ridiculous villains this show has offered up the Count has to be one of the worst. Seth Gabel's portrayal of the Count was completely off the wall. In a tale that is so grounded a strange personality has to be introduced well.
The Dark Knight
took it's time to introduce The Joker and show the audience why he was so awful and frightening.
Arrow
was more focused on on telling why Count Vertigo was frightening. In virtually any creative medium showing is a much stronger way of portraying something to the audience then telling. Bailing Thea Queen out of her drug scandal by nailing the dealer made sense but was also morally hard to swallow. Ollie who is supposed to be so noble and stoic never once thought of allowing Thea jail time. No matter how mad somebody is at their mother taking drugs and driving has never crossed the mind of a sane person.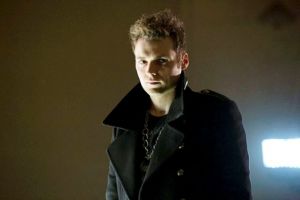 Regarding some of the more well constructed parts of this particular episode the flashback scenes were once again well constructed. Having Yao Fei to be more complicated than a traitor was a great way to love the character along in a weekly television show. The island being so awful and ruthless makes it completely captivating television. Who knew watching Stephen Amell really get hurt would be so entertaining. The deeper into Arrow the audience gets the more despicable that the characters of Moira and Thea become. The two are constantly lying, bickering, and making incredibly stupid decisions. Even though
Arrow
is a CW television show the characterizations don't need to fall flat every week. The resolution of the episode was very standard not counting the titular character of the show getting revenge on the villain by causing permanent nerve damage through injecting a horrible drug into his shoulder blade. Which was incredibly dark and awful not to mention completely out of character. In the most interesting part of the episode Felicity revealed to Ollie Moira was behind the disappearance of Walter. This was a nice piece of plot being picked back up and will hopefully pay off eventually. Arrow has a long way to go but for now viewers can be sucked into the show through the island and wait for the plot threads to hopefully culminate.
Rating: 6 /10
Last Updated: February 5, 2023 - 09:06