So you want to play in the X-Men world, but don't want to make your average fan film that you can't distribute or make a little coin off of. Then why not base your concept on that world. I mean it is done all the time with a million "Fast and the Furious" ripoffs or just your average buddy cop film. Chris Cowan and Alexander Randleman wanted to play in that mutant realm as they do through their new film, "Divinity".
Chris (director, editor and actor) and Alex (writer and actor) took the time to talk to the BIN about their project. Check out the trailer and then scroll down for my interview with the two gentlemen.
---
Divinity Trailer
Click on the "Play" Icon to watch the trailer.
---
COMIC BOOK BIN (through Christopher Moshier): I had seen your films a while back. I don't know much about them. I know these were made in college. Could you give me a bit of a bio on yourselves and lead us up to the original X3i episodes.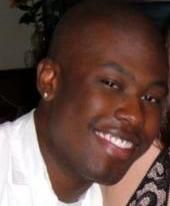 Director Chris Cowan

CHRIS COWAN: My name is Chris Cowan. I'm a recent graduate from The Ohio State University with my focus being Film Production. I've been doing film/video for about 11 years now and I am soon to move out to LA in the next 2 weeks to continue my goals.

ALEXANDER RANDLEMAN: I'm Alexander Randleman, a recent graduate from OSU, also. My major was English, focusing in creative writing, with a minor in Theater. I'm an aspiring graphic novelist currently residing in the great city of Columbus, Ohio.

CBB: X3i was your college project correct?

AR: X3i started freshman year of college. Chris and I lived in the dorms together. After some chit-chat, it seemed natural that we would start collaborating on a project. Tada! X3i.

CC: I was always into making movie and he had a passion of writing comic books.

AR: Basically, Cowan and I discussed doing an X-men style show. There was the show Mutant X at the time on TV, but that wasn't doing it for us. Our goal was, originally, to get as close as we can to the X-Men without overstepping the legal stuff (ala Mutant X).

The product was X3i, but after all of theorizing and the natural plot development, we realized that we had something even more unique than anticipated. Looking back, we just wish we would have gone a step further with the name. That is why the movie has a separate title.

CC: Yeah, had we known the X-Men Film Franchise was going to be naming their movies "X" and then "the number of the sequel" it wouldn't have been called X3i.

CBB: Gotcha. So it isn't really Serenity to your Firefly. This is all new or is this indeed to continue the existing story?

CC: Yes, this is to continue the existing story of X3i.

AR: The continuity of X3i is complicated because of time constraints and other issues. So, beyind the published four episodes, there were suppose to be 3 others, which were never finished. I wrote a second season, which was scrapped, and the feature length project was a sort of last minute decision.

To gloss the issue, Divinity is a continuation of the series plot/s, and what doesn't translate should be *lightly* covered by the intro and promo material.

CBB: What is the premise of the story?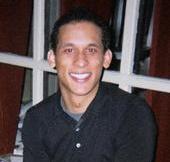 Writer Alexander Randleman

AR: The premise - X3i is a team of advanced human being with incredible gifts. In the past, they have fought against government programs and even competitive corperations for the right to live and use their abilities. In the movie, X3i faces a host of primarily superpowered ("rife") opponents. The competition has stepped up, and the struggle has become for status in the rife community.

This does not negate the fact that normal humans still stand as a powerful presence in the story. Issues from the series reverberate through the movie, and some of those old plot lines have taken bizarre turns. I'm not sure how much Chris wants me to spoil so I'm going to let him continue.

CC: Good call! Well I'll say that 3 of the most powerful Rifes of X3i have been turned against the rest of the X3i team through psychic influence only because that's been established in the latest trailer.

CBB: Right. The whole fight against your own "thing" in the trailer.

AR: I guess, the primary goal of the show is to do things and show the audience tings that we, as fans, have always wanted to see.

CC: Yes.

CBB: So your 4 episodes continue into the film, but you aren't necessarily incorporating them into the film.

CC: Exactly.

CBB: How will the qaulity in filming, special effects, acting differ from the show. Are you taking the next step and watching the trailer it looks as if you are.

AR: I think the filming and FX are a definite step up. I'm not technical at all, so I'm only judging with my untrained eye. But I love the way this film stands out from the others. Chris has done the best work I've seen from him, and that also applies to the fFX. He has really impressed me.

CC: Well, we as a group have all learned a great deal in the past 3-4 years. Actors are getting more comfortable as well as me in my area of filming and special FX.

CBB: How will this film be distributed? Is it going to be via internet? Are you going to sell it?

CC: We were talking about this not too long ago. We have decided that we as fans of the comicbook/film adaptations have made this movie for other fans of the same. We will be releasing this online for free to download. Though, if anyone wanted a personal DVD, those will be sold seperately. But if you have a computer and internet access, seeing the film wont be a problem.




CBB: That is very cool. So basically this is for resume purposes.

CC: I'd say so, it definitely helps.

AR: The other reason we do X3i is for the personal satisfaction. Obviously, it's nice to see ourselves as heroes, but this was the ideal medium for Chris and I to explore both of our fields of interest - the best way to tests the waters.

That brings up a topic I want to touch on. The biggest problem on the show was time contraints and such. That required an overlapping of characters for the movie with characters that had been intended for a season two. I wrote a season two, scrapped it, and then wrote the movie script (and quick!). So, while I am SO proud of the show and the movie, I just wanted to say that I am even more proud because of these issues we had to meet and conquer. X3i may not be my best piece of writing - might not even show my potential - but it shows my ability to work in a pinch and i think that means something. The same can be said for the pace at which Cowan was working to shell out episodes for the show and organizing shoots.

CC: I'd like not to think of that anymore.

CBB: What is your shooting schedule and when do you think the film will be online?

AR: That's ALL cowan's department.

CC: Shooting will be wrapped in the next 2 1/2 to 3 weeks. Then core editing will take place. We are hoping to have the film out by end November/early December.

CBB: What is the future from Chris and Alex? Any plans beyond Divinity?

CC: Well, hopefully our future will lead us to creating X3i professionally. That or any other projects that deal wth this genre.

AR: I plant o find a job more suited to my degree (with better pay) and hopefully make my move out to Cali to join Chris and the gang. Until then, I will write. I will think and create and call Chris everytime an idea comes to me that I NEED to share with him. And I will be an amateur creator until I become a professional one.




CBB: OK...I don't want to keep you gentlemen to long. We can do the warm down with some dopey questions. X3! What did you think?

CC: Oh god!

AR: (Laughs)

CC: I'll say that I did not like it. It was just too different from the 1st 2.

AR: I think they tried. They did a lot of things in the movie that I was happy to see. They also disappointed me on a fan level. SOOOOO many botched characters and moments. It's easy for me to tell that the directors had changed. It was def not Bryan Singers work.

CBB: I liked it...BUT...wasn't Superman Returns the most scary remake of all time. If we could go back in time Bryan Singer should of stuck with X-Men.

CC: Yeah, I would have rather him stuck with the X-Men franchise.

AR: Definitely.

CC: Basically for X3 - Visually an A, Story a C minus maybe even a D.

AR: Superman bit my ass, to be frank. HATED it.

CC: Yeah, the whole island lifting.

AR: If the guy only has one weakness (kryptonite), stick with it!

CC: As soon as we have a villian for superman to ACTUALLY fight, we'll have a movie.

CBB: OK GUYS! I shall wish you farewell for the evening.

CC: Sounds good man.

AR: Alright! Take Care! And thanks for the interview. We appreciate your interest in the project.

Make sure you checkout the X3i MySpace page to learn more about the original show and the upcoming film, "DIVINITY"!

ALSO! Make sure you check out X3i - The First Four Episodes and X3i Character Profiles right here ONLY at the Comic Book Bin!
---
If you have any suggestions for articles or want your fan film spotlighted on these here pages or just want to say hello please email me at christopher@comicbookbin.com.
You can also visit the Comic Book Bins "Fan Film Flinks" for many more links to fan films and beyond by going HERE.
Also visit the Comic Book Bins "Fan Film Follies" MySpace page by clicking HERE. Make sure you add us to your "FRIENDS"!
---
© Copyright 2002-2019 by Toon Doctor Inc. - All rights Reserved. All other texts, images, characters and trademarks are copyright their respective owners. Use of material in this document (including reproduction, modification, distribution, electronic transmission or republication) without prior written permission is strictly prohibited.