Viper Comics for November 2004
By The Editor
November 12, 2004 - 09:18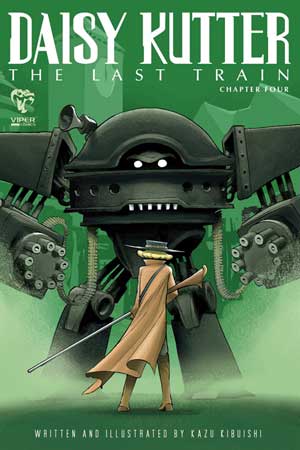 Daisy Kutter

By Kazu Kibuishi

Issue 4 of 4 / B&W / 48 page / $3.99



Synopsis:

The final installment to the indy hit arrives in November. After narrowly escaping a botched heist attempt, Daisy and Tom head towards their final destination. They find Mr. Winters waiting at a small ghost town, awaiting a high noon showdown with Daisy. Little does Daisy know, however, that Mr. Winters has a few more tricks up his sleeve.



Pre-order your copy in the Diamond Sept04 Previews item code: SEP04 2984



Copyrights and TM are the sole property of Kazu Kibuishi and Viper Comics 2004.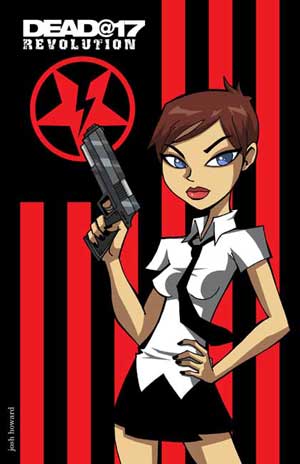 DEAD @17: Revolution

By Josh Howard

Issue 1 of 4 / Color / 32 page / $2.95



Synopsis:

The smash hit series returns for what may be the final installment. The Fight has Begun! Join the Resistance! A new chapter in the life of Nara Kilday is about to begin, and it may be the last. A political assassination plot by a mysterious group called Heaven's Militia unravels a government conspiracy with ties to Nara's past and future, setting her on the path towards her destiny. It's the beginning of the end.





Copyrights and TM are the sole property of Josh Howard and Viper Comics 2003-2004.