Comic Book Film Scores: Hits and Near Misses
By Philip Schweier
June 28, 2012 - 14:43
Not too long ago I found myself with a iTunes card in hand, and indulged myself via iTunes, Amazon and ebay, scaring up various soundtracks to such comic book-related films as Tintin (2011), Mask of the Phantasm (1993) and the forthcoming Amazing Spider-Man. I've been a big fan of film soundtracks since Star Wars (1977), and find them a terrific souvenir of the film-going experience.

Needless to say, John Williams is a long-time favorite, though I'm not a passionate fan of his. Usually, the movie itself has to appeal to me before I start looking for the soundtrack recording. So I don't have such recordings as Hook (1991) or Jurassic Park (1993).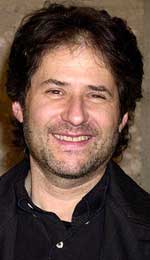 James Horner

James Horner is another film composer whose work I've admired ever since he scored Star Trek: Wrath of Khan (1982). I've found his work falls into one of two categories; lively, fanfare-esque scores such as The Rocketeer (1991), or moodier, atmospheric work as heard in such films as Sneakers (1992) or Patriot Games (1992). Fortunately, Amazing Spider-Man falls into the former category. It's lively and heroic, and to me, much more memorable than Danny Elfman's work on the earlier Spider-Man movies.

My only complaint concerning both Horner's work and that of Williams is that they often borrow from prior work. Not from one film to be used in its sequel, but from completely separate movies. Often it's subtle, and requires almost a side-by-side comparison. Such is the case with Williams' score for Tintin, which is very reminiscent of his work on the Indiana Jones movies. However, given the similarity between the films themselves, this hardly surprising.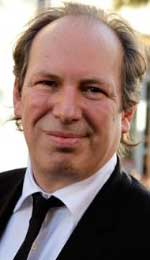 Hans Zimmer

Hans Zimmer, on the other hand, seems capable of turning in something rather original every time. In addition to Christopher Nolan's Batman movies, he has also composed the soundtracks for Pirates of the Caribbean II, III and IV and both of Guy Ritchie's Sherlock Holmes films. Each time, he has presented a musical score perfectly suited for the tone of the film, and usually far different from anything he's done before. I'm very much looking forward to hearing his score for the upcoming Man of Steel (2013).

I also got my hands on an expanded version of Shirley Walker's soundtrack for Batman: Mask of the Phantasm. I had a more condensed version, and hoped the expanded release might offer something new. It does but not much. Nevertheless, it's great work and well worth picking up.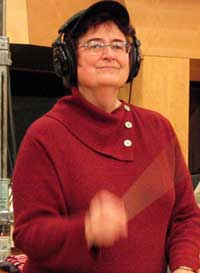 Shirley Walker

I also picked up a two-CD set of her music cues from Batman: the Animated Series. As much as I enjoy Walker's work, too much of anything can be a disappointment. Much of the music begins to sound the same, with variations on her Batman theme played throughout.

In fact, the second CD closes with a track entitled Music of the Bat 101, in which she explains and demonstrates the versatility of her basic Batman theme, and how it can seamlessly be merged with Elfman's theme from Batman (1989). As someone with very little music education, I found this track rather enlightening.

The three-disc recording of Bear McCreary's work on the Human Target TV series also falls into the "too much of a good thing" trap. The music is very ambitious, but like Walker's Batman score, it's a little too much of everything. As a result, very little stands out.

But I applaud the ambitious nature of the soundtrack. Most television shows these days are scored using a synthesized orchestra sound. However, the producer/writer of Human Target, Jonathan Steinberg, intended for the series musical soundtrack to play a major role in the series' production. According to the liner notes, McCreary, who had scored such TV shows as Battlestar Galactica and Eureka, is a fan of big orchestral film soundtracks and was immediately sympatico in the Steinberg's thinking.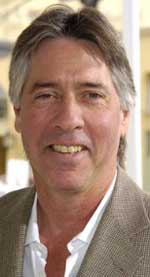 Alan Silvestri

Alan Silvestri scored Captain America: The First Avenger (2011), and I had high hopes for The Avengers (2012). Alas, no. I found the theme to be wonderful, and a moment of inspiration from when the SHIELD heli-carrier takes off. Otherwise, the music was a bit lackluster.

Not every film can have multiple musical centerpieces such as Williams' Indiana Jones or Elfman's Batman scores. Sometimes the music is merely incidental, and production schedules have a way of hampering the creative opportunities for the composer. But for fans of film music, there are often enjoyable gems to be found in unlikely movies, such as Horner's Rocketeer or Edward Shearmur's Sky Captain (2004).

Praise and adulation? Scorn and ridicule? E-mail me at philip@comicbookbin.com
Related Articles:
Pearl Jam: Art of Do The Evolution Provides a Behind-The-Scenes Look at One of Rock's Greatest Music Video Triumphs
Japan Anime Music Lab Spotlights "Kizuna AI"
Guitarist MIYAVI Announces Music Video for "Long Nights"
Japan Anime Music Lab. Has a New Website
2017 J-Pop Summit Announces More Music Act and Food Events
J-Pop Summit 2017 Announces More Music and Dance Acts
J-Pop Summit 2017 Announces Live Musical Acts
2016 J-Pop Summit Announces First Musical Acts
Debut Music from J-Pop "fhana" Available Again
2015 J-Pop Summit Announces Day 2 Music Acts