Webcomics / Johnny Bullet Comic
Johnny Bullet One Year Anniversary
By Hervé St-Louis
November 1, 2015 - 20:50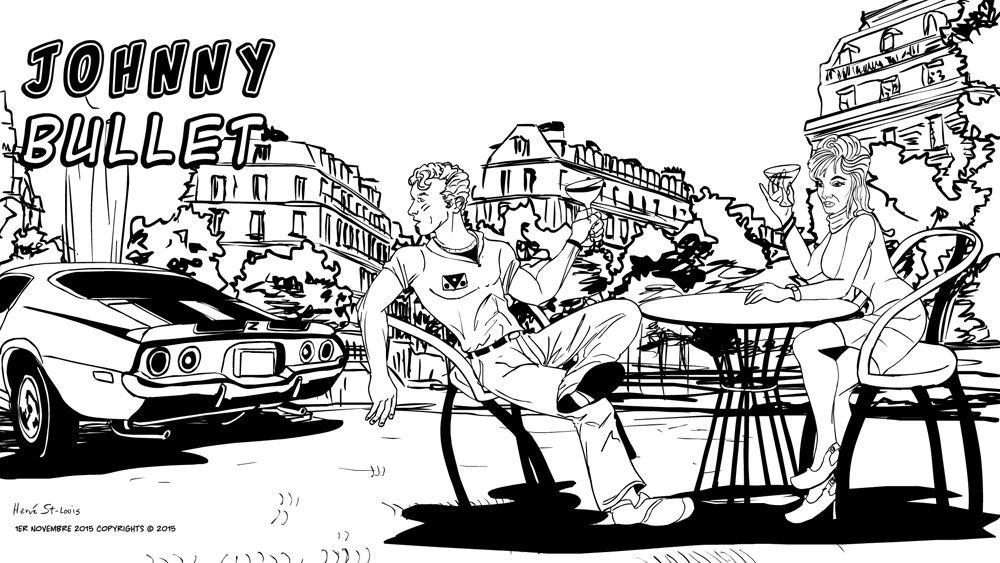 Subscribe to Johnny Bullet through RSS
Patreon


Subscribe to the Johnny Bullet Newsletter
Email me!
Pencilled by : Hervé St-Louis
Inked by : Hervé St-Louis

Hello. Today it's the one-year anniversary of Johnny Bullet first strip published. If you have been here since the beginning thank you! And if you joined later or even today, hell yeah! Welcome. This comic is very important to me.
The illustration above is from an idea about an aspect of Johnny Bullet's world which I haven't been able to portray in the strip yet. There are many stories to tell.
Yesterday, I completed an important document in my doctoral studies so I'm tired mentally and could not complete the latest strip today. The illustration I chose to feature instead was begun a few weeks ago so I simply finished it for today. Since I'm done with the document I was writing, tomorrow I can work on the next page as much as I can!
So do come back tomorrow!
Cheers
Last Updated: August 4, 2023 - 09:22
Join the discussion: