Webcomics / Johnny Bullet Comic
Johnny Bullet #162 Comic
By Hervé St-Louis
April 29, 2018 - 18:19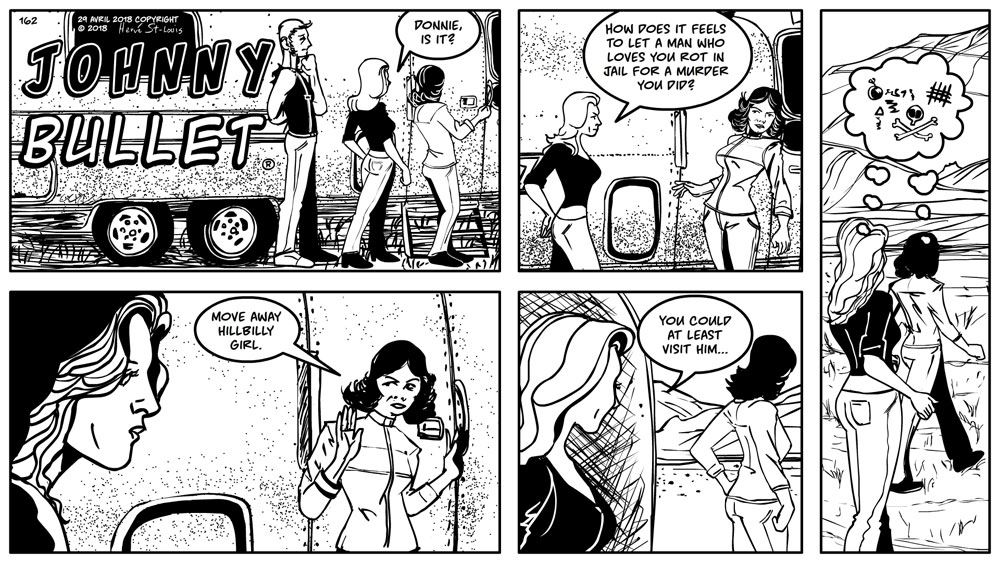 Subscribe to Johnny Bullet through RSS
Patreon


Subscribe to the Johnny Bullet Newsletter
Email me!
Written by : Hervé St-Louis
Pencilled by : Hervé St-Louis
Inked by : Hervé St-Louis
Letterered by : Hervé St-Louis

Thank you for reading this comic strip today.
The tall guy is Cooper Edgewater. His profile is in the archives. The woman confronting Donnie is Maggy Leduc. Her and Cooper are cousins and appeared in
Chapter 3 of Johnny Bullet
.
Another friend suggested that I have a cat fight between the two ladies. I think not!
Cheers
Hervé
Last Updated: August 4, 2023 - 09:22
Join the discussion: