Webcomics / Johnny Bullet Comic
Johnny Bullet #76 Comic
By Hervé St-Louis
May 29, 2016 - 18:09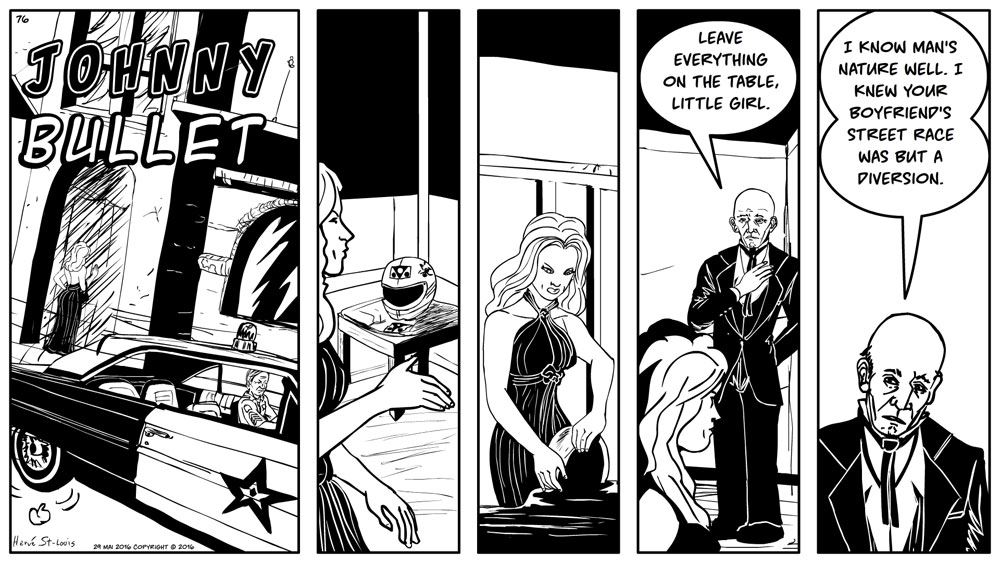 Subscribe to Johnny Bullet through RSS
Patreon


Subscribe to the Johnny Bullet Newsletter
Email me!
Written by : Hervé St-Louis
Pencilled by : Hervé St-Louis
Inked by : Hervé St-Louis
Letterered by : Hervé St-Louis

Hello. How's the long weekend so far (for our American readers!)? Last week was Canada's long weekend and guess what, I took off for a long ride. I couldn't pas it up. So the extra page that I had planned on posting last Sunday, after posting the previous one ahead of time was only ready today!
I as trying to get ahead of myself and it didn't quite work! Well, at least I enjoyed the time off.
Come back for the next instalment on June 5, 2016!
Cheers
Hervé
Last Updated: August 4, 2023 - 09:22
Join the discussion: