Webcomics / Johnny Bullet Comic
Johnny Bullet - 1964 Galaxie
By Hervé St-Louis
April 2, 2017 - 06:50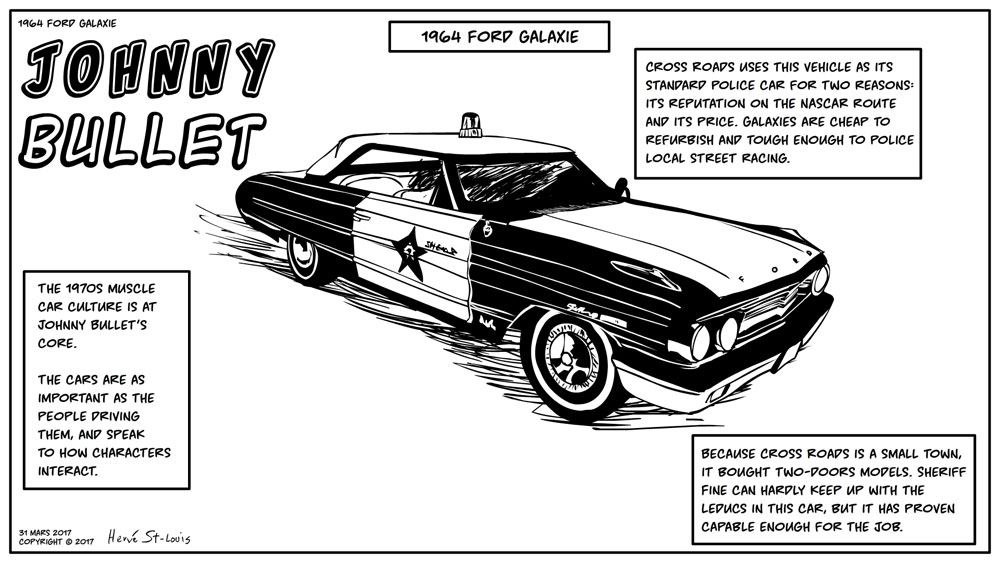 Subscribe to Johnny Bullet through RSS
Patreon


Subscribe to the Johnny Bullet Newsletter
Email me!
Written by : Hervé St-Louis
Pencilled by : Hervé St-Louis
Inked by : Hervé St-Louis
Letterered by : Hervé St-Louis

You may not recall this but Johnny Bullet was a very unpleased backseat driver in the 1964 Ford Galaxie!
I'm continuing my profiles on cars featured in Johnny Bullet this week. As I wrote last week, I am completing my firs dissertation draft due in May. It's a lot of work and I cannot draw Johnny Bullet in weekends anymore.
But I'll be back. I aching for it!
Cheers
Hervé
Last Updated: September 10, 2021 - 09:13
Join the discussion: