May 25, 2015 - 13:00
Although intended to be read as any other super-hero series, Bernard Baily's Hourman can also be seen as the terrifying narrative of a man's drug addiction, and his attempts to enlist the neighbourhood children in his weakness.

May 25, 2015 - 12:56
A short-lived science fiction serial, Rod Rian of the Sky Police ran in Flash Comics, but really never had a chance against the tide of super-heroes.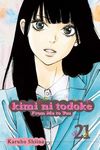 May 25, 2015 - 11:58
@VIZMedia presents Kimi Ni Todoke Volume 21, in which the kids enter their third and final year of high school, which means thinking about the future.

May 25, 2015 - 10:03
New Convergence and new issues of Batman 66, The Sandman: Overture, Effigy, "He Man: The Eternity War, Injustice Gods Among Us Year Four, and more.

May 25, 2015 - 10:02
New series: "Inferno," "Infinity Gauntlet," "Inhumans Attilan Rising," "Modok Assassin," "Old Man Logan," Secret Wars 2099" and more begin.

May 25, 2015 - 10:01
New series: "Indestructible Stingray" begins; plus, new issues of Edward Scissorhands, Godzilla Rulers of the Earth, and more.

May 25, 2015 - 10:01
New series: "Fight Club 2" begins; plus, new issues of Captain Midnight, Conan the Avenger, Elfquest Final Quest, Pastaways, and more.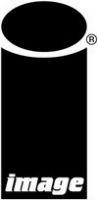 May 25, 2015 - 10:00
New series: "Sons of the Devil" and "Material" begins; plus, CBLDF Presents Elephantment Shots, new issues of CHEW, and more.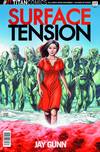 May 25, 2015 - 10:00
Comics, comic books, magazines and related from Diamond Distributors' non-premiere publishers for the week of May 27, 2015.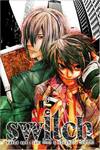 May 23, 2015 - 13:20
@VIZMedia presents Switch Volume 6, which features an assassination attempt, a corrupt cop, a kid with no memory, and Ryugen.

May 23, 2015 - 12:50
This week, sabermetrics follow The Bin to Haiti, and a GM falls into a dugout. Could it get weirder than that?

May 23, 2015 - 12:02
The Spectre was a very dark and intense series as originally conceived, by Jerry Siegel and Bernard Baily. Although it got neutered after too long, the early stories stand out among all the happy and smiling heroes from this era.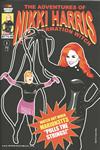 May 22, 2015 - 22:21
@candlelightpres @attila71 presents The Adventures of Nikki Harris the Cybermation Witch #7, in which Nikki travels to the mining planet of Util to solve a mystery.
May 22, 2015 - 9:33
The Whip was the final new hero to debut in Flash Comics #1. A clear take-off of Zorro, but set in the present day.

May 21, 2015 - 22:56
Flash Picture Novelette was the name given to a number of largely unrelated stories that ran for the first year and a half of Flash Comics. There was one recurring character, though, Inspector Pierce.
May 21, 2015 - 22:12
@VIZMedia announces that it has launched a special promotion offering free chapters of popular VIZ Manga digital titles.

May 21, 2015 - 20:48
@VIZMedia announces the home media release of RANMA ½ anime series Set #6 Limited Edition Bluray, which is also available in a DVD edition.

May 20, 2015 - 6:21
Hawkman was really as much of the star of Flash Comics as the Flash was, appearing in every issue of the book, and almost as many of the covers as the Flash. His series also saw the debut of DC's first costumed heroine, Hawkgirl, beating Wonder Woman to the newsstands by two weeks.