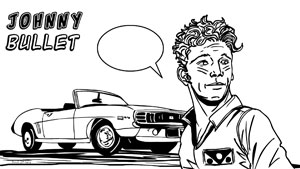 Press Releases
VIZ Media Highlights 2015 Holiday Wish Lists Items
By The Editor
November 17, 2015 - 23:10




VIZ MEDIA OFFERS READERS EXCITING TITLES FOR HOLIDAY WISH LISTS





2015 Holiday Highlights Include Manga Box Sets, Shojo And Action/Horror Manga Series Launches, A Fantastical Crime And Mystery Anthology, New NARUTO Titles And Other Unique Gift Ideas For That Special Fan!



VIZ Media, LLC (VIZ Media), the largest distributor, publisher and licensor of anime and manga in North America, presents readers with a diverse collection of new and recently-released manga (graphic novels), special box set editions, illustrated novels and other titles that will make ideal gifts to suit a wide range of budgets and interests this holiday season.

Action fans will not want to miss the riveting final volume (Vol. 72) of the NARUTO manga series as well as the release of UZUMAKI NARUTO: ILLUSTRATIONS, a new full-color art book featuring works from the NARUTO series, and the release of NARUTO: KAKASHI'S STORY, the first in a new series of prose novels focusing on key characters from the series and complemented by original cover art by Masashi Kishimoto. VIZ Media also highlights the knockout action of the wildly popular action-comedy series, ONE-PUNCH MAN, and the flesh-eating horror of the hit series, TOKYO GHOUL.

Shojo manga fans can complement their holidays with the launch of famed creator Arina Tanemura's story of an ordinary office worker that gets a shot at pop stardom in IDOL DREAMS, and as well as the debut of a blood-pounding new series about an unorthodox alliance between a vampire and an exorcist in BLOODY MARY.

The Haikasoru literary imprint's latest anthology, HANZAI JAPAN, offers crime aficionados with a unique array of weird crime and mystery stories. The 16 inventive stories are from a vanguard of top authors, including includes New York Times best-seller Carrie Vaughn, All You Need Is Kill/Edge of Tomorrow's Hiroshi Sakurazaka, Catwoman's Genevieve Valentine, mystery genre stalwarts S. J. Rozan and Naomi Hirahara, cross-genre author Jeff Somers, and many more.

Readers of all ages are also invited to catch the launch of the supernatural comedy adventure series YO-KAI WATCH by Noriyuki Konishi, inspired by the smash hit YO-KAI WATCH video game developed by LEVEL-5 for the Nintendo 3DS.

Finally, VIZ Media also highlights a pair of lavish manga box set editions for the hit series CLAYMORE and ROSARIO+VAMPIRE. Each of the new box sets feature over twenty manga volumes at a substantial savings over buying them individually. Exclusive premiums such as special mini-comics and bonus art collections are also included with each set.

NARUTO RELEASES AVAILABLE NOW:

NARUTO Vol. 72 · Rated "T" for Teens · MSRP: $9.99 U.S. / $12.99 CAN

With Naruto and Sasuke working together, Kaguya is finally sealed away for good. But just when it seems that the ninja world can find true peace, one more obstacle appears. Fueled by opposing ideals, Naruto and Sasuke will determine the future of the world in one final fight!

NARUTO: KAKASHI's story · Rated "T" for Teens · MSRP: $10.99 U.S. / $12.99 CAN

In the first in a new series of prose novels straight from the worldwide smash hit franchise, Naruto's allies and enemies take center stage in these fast-paced adventures, with each volume focusing on a particular series character.

In the novel, a year has passed since the Fourth Great Ninja War, and Kakashi's appointment to Hokage looms. But first he heads to the Land of Waves for a dangerous mission rescuing hostages from a top-secret airship. There he confronts a ninja whose heart is frozen by tragedy. Having lost both his friend's eye and his greatest abilities, can Kakashi really protect anyone? What is the true meaning of the will of fire gained in the distant heavens? Kakashi finds these answers and more as he opens the door to a new ninja era.

UZUMAKI NARUTO: ILLUSTRATIONS · MSRP: $19.99 U.S. / $22.99 CAN

The third full-color art book from the hit manga series, NARUTO! Experience Masashi Kishimoto's artwork in all of its colorful glory in this collection of images from the conclusion of the best-selling Naruto manga! Naruto, Sasuke, Sakura, Kakashi and all your favorite characters appear in nearly a hundred pages of gorgeous full-color images. The book also features commentary from Masashi Kishimoto, a beautiful double-sided poster and a sticker sheet!

ADDITIONAL TITLES AVAILABLE:

BLOODY MARY, Vol. 1 · Rated "T" for Teens · MSRP: $9.99 U.S. / $12.99 CAN · Available December 1st!

"Bloody" Mary is not your typical vampire. He can withstand sunlight, holds a reflection in mirrors, refuses to drink blood—and he wants 17-year-old high school student-slash-priest Maria to kill him. But to Mary's dismay, Maria doesn't know how to kill vampires. Desperate to die, Mary agrees to become Maria's bodyguard until Maria can find a way to kill him at last.

HANZAI JAPAN · MSRP: $15.99 U.S. / $18.99 CAN

A murderer doing time in hell. A girl who just wants to win her high school band contest…no matter what it takes. Sumo wrestlers with a supernatural secret. A future Tokyo where vampires are menial laborers nursing long-held grudges against humanity. And even a very conscientious, if unstable, Universal Transverse Mercator projection. These crime and mystery stories from and about Japan explore myth, technology, the sharpness of a sleuth's mind, and the darkness in the hearts of criminals. Read these stories and learn that hanzai means crime!

IDOL DREAMS, Vol. 1 · Rated 'T' for Teens · MSRP: $9.99 U.S. / $12.99 CAN

At age 31, office worker Chikage Deguchi feels she missed her chances at love and success. When word gets out that she's a virgin, Chikage is humiliated and wishes she could turn back time to when she was still young and popular. She takes an experimental drug that changes her appearance back to when she was 15. Now Chikage is determined to pursue everything she missed out on all those years ago – including becoming a star! IDOL DREAMS is the new series by creator Arina Tanemura, widely acclaimed for her other shojo works including I•O•N, TIME STRANGER KYOKO, FULL MOON and THE GENTLEMEN'S ALLIANCE †, which are also published in English by VIZ Media.

ONE-PUNCH MAN Vols. 1-3 · Rated "T" for Teens · MSRP: $9.99 U.S. / $12.99 CAN Each

Nothing about Saitama passes the eyeball test when it comes to superheroes, from his lifeless expression to his bald head to his unimpressive physique. However, this average-looking guy has a not-so-average problem – he just can't seem to find an opponent strong enough to take on! Every time a promising villain appears, he beats the snot out of 'em with one punch! Can Saitama finally find an opponent who can go toe-to-toe with him and give his life some meaning? Or is he doomed to a life of super-powered boredom?

Tokyo Ghoul, Vols. 1-3 · Rated "T+" for Older Teens · MSRP: $12.99 U.S. / $14.99 CAN Each

Ghouls live among us, the same as normal people in every way – except for their craving for human flesh. Shy Ken Kaneki is thrilled to go on a date with the beautiful Rize. But it turns out that she's only interested in his body – eating it, that is. When a morally questionable rescue transforms him into the first half-human half-Ghoul hybrid, Ken is drawn into the dark and violent world of Ghouls, which exists alongside our own. Trapped between two worlds, he must survive Ghoul turf wars, learn more about Ghoul society and master his new powers.

YO-KAI WATCH, Vols. 1-2 · Rated 'A' for All Ages · MSRP: $9.99 U.S. / $12.99 CAN Each

This is the supernatural comedy adventure series by Noriyuki Konishi inspired by the smash hit YO-KAI WATCH video game, developed by LEVEL-5 for the Nintendo 3DS. Nate Adams is just an average kid until the mysterious Whisper gives him a device that allows him to see what others cannot, Yo-kai of all shapes and forms! Now, armed with the Yo-kai Watch, Nate, Whisper and their new invisible friends embark on an all-new supernatural adventure! Yo-kai, inspired by the yokai of Japanese folklore, are not ghosts or monsters or creatures. They can't be seen by the human eye, but they're everywhere, and whether they're phantoms or everyday objects discovering their higher purpose, Yo-kai personalities are distinctly humanlike!

MANGA BOX SETS AVAILABLE NOW:

CLAYMORE Complete box set · Rated "T+" for Older Teens · MSRP: $214.99 U.S. / $249.99 CAN

The complete best-selling dark fantasy series is now available in a value-priced box set that includes volumes 1–27, plus an exclusive booklet of black-and-white cover art previously unreleased in the English editions. In a world where monsters called Yoma prey on humans and live among them in disguise, humanity's only hope is a new breed of warrior known as Claymores. Half-human, half-monster, these silver-eyed slayers possess supernatural strength but are condemned to fight their savage impulses or lose their humanity completely.

ROSARIO+VAMPIRE Complete box set · Rated "T+" for Older Teens · MSRP: $185.99 U.S. / $214.99 CAN

The complete bestselling ROSARIO+VAMPIRE and ROSARIO+VAMPIRE SEASON II series are now available in a value-priced box set that includes 24 volumes of monstrous action, horror, fun and romance, plus an exclusive full-color mini-comic previously unreleased in the English editions. Average human teenage boy Tsukune accidentally enrolls at a boarding school for monsters – no, not jocks and popular kids, but bona fide werewolves, witches, and unnamable creatures out of his wildest nightmares! On the plus side, all of the girls have a monster crush on him, especially far-from-average cute vampire Moka. On the O-negative side, she also has a burning, unquenchable thirst for his blood... Now, can Tsukune and his unlikely group of friends and rivals save humanity from evil monsters?

For more information on other manga titles from VIZ Media, please visit www.VIZ.com.



© Copyright 2002-2019 by Toon Doctor Inc. - All rights Reserved. All other texts, images, characters and trademarks are copyright their respective owners. Use of material in this document (including reproduction, modification, distribution, electronic transmission or republication) without prior written permission is strictly prohibited.