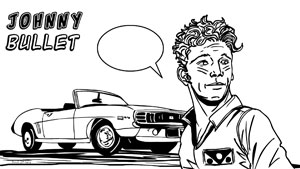 Toy Collecting
Japanese Spawn
By Hervé St-Louis
April 23, 2007 - 23:30
Medicom, best known for its like-like models will create toys based comic book character Spawn in collaboration with McFarlane Toys, Spawn's owner. Although both companies are involved in the collector's market, their traditional output is quite different.

McFarlane's detailed statue-like action figures whose poses have sway over articulations are quite different from the hyper articulated and dressed up "dolls" of Medicom. As East meets West, let's hope collectors benefit from the best of both vendors. Initial images suggest streamlined models with limited articulations.

© Copyright 2002-2019 by Toon Doctor Inc. - All rights Reserved. All other texts, images, characters and trademarks are copyright their respective owners. Use of material in this document (including reproduction, modification, distribution, electronic transmission or republication) without prior written permission is strictly prohibited.