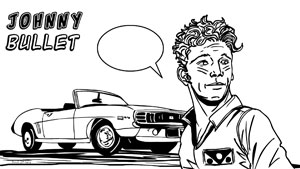 Toy Collecting
New Horrific Toys From Sota
By The Editor
October 9, 2005 - 21:47

SOTA Toys is now releasing official pics of the Land of The Dead action figures!

The "Land of the Dead" 7-inch scale action figure assortment includes Blade (Tom Savini), The Butcher (Boyd Banks) and Big Daddy (Eugene Clark). Each zombie comes with part of a diorama base as well as body parts of a victim ripped apart by zombie teeth. These body parts can be reconfigured into the man he used to be... missing a few bits here and there.

Land of The Dead figures will be available in the USA May 2006.




© Copyright 2002-2019 by Toon Doctor Inc. - All rights Reserved. All other texts, images, characters and trademarks are copyright their respective owners. Use of material in this document (including reproduction, modification, distribution, electronic transmission or republication) without prior written permission is strictly prohibited.