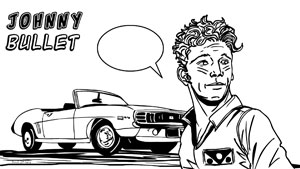 Comics News
Fear Agents Fears Printing Errors
By The Editor
December 3, 2005 - 18:53

Due to a printing error, Image Comics regrets to inform fans & retailers that FEAR AGENT #2 was incorrectly printed on the wrong paper stock, leading to widespread damages.

This issue has been taken up with the printer and they are re-printing FEAR AGENT #2, which will be in-stores on December 14th.

If you have purchased a copy of FEAR AGENT #2, please take it back to your local store and you will be able to exchange it for a new copy of FEAR AGENT #2. The rest of the current print run is being pulped so it does not get sent out accidentally.

Image Comics regrets this error and we apologize for any inconvenience.
© Copyright 2002-2019 by Toon Doctor Inc. - All rights Reserved. All other texts, images, characters and trademarks are copyright their respective owners. Use of material in this document (including reproduction, modification, distribution, electronic transmission or republication) without prior written permission is strictly prohibited.