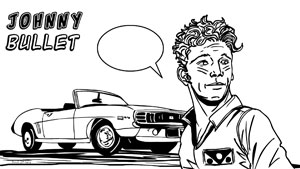 Comics News
Marvel on Facebook
By Hervé St-Louis
March 9, 2008 - 16:36
Marvel Comics announced earlier this week that it was jumping ahead in the Facebook bandwagon and creating an application that would let users interact with Marvel's new digital intiative, Marvel Digital Comics Unlimited.

Marvel Digital Comics Unlimited allows users to peruse more than 3000 Marvel comic books summaries and share their comments on the titles with other Facebook users. Marvel's digital subscription service is not avaialble on the new Facebook platform from Marvel.

Although the increase of Facebook users is stagnant, when compared to 2007, Facebook remains an ideal venue for Marvel to expose its product to a new public. The challenge for Marvel Entertinment is reach out to users who do not currently purchase Marvel products as opposed to its established customer base. If Marvel can increase its market share in by adding new clients from Facebook, than this initiative will be a good one. If Marvel can't, it's better off concentrating on other means to reach its traditional public.
© Copyright 2002-2019 by Toon Doctor Inc. - All rights Reserved. All other texts, images, characters and trademarks are copyright their respective owners. Use of material in this document (including reproduction, modification, distribution, electronic transmission or republication) without prior written permission is strictly prohibited.