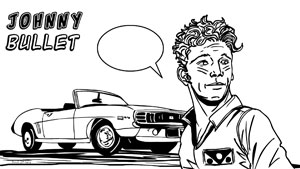 Press Releases
Live Viewing Japan Presents "L'Arc-en-Ciel" (Day 2)
By The Editor
October 8, 2015 - 22:53




L'ARC-EN-CIEL "LIVE 2015 L'ArCASINO" CONCERT FILM SCREENS IN NEW YORK CITY NEXT WEEK





Catch One Of Japan's Most Popular Rock Bands In A Very Special Live Concert Film Performance At The Anthology Film Archives Theatre



Live Viewing Japan, a distribution company dedicated to introducing Japanese artists of various genres to international theaters, reminds music and J-Pop culture fans of the upcoming theatrical screening of L'Arc-en-Ciel's first live concert of 2015 – "LIVE 2015 L'ArCASINO" (Day 2) – at the Anthology Film Archives, New York City, on October 18th, 2015.

"LIVE 2015 L'ArCASINO" will screen at 1:00pm. The Anthology Film Archives is located at 32 2nd Avenue, New York, NY 10003

Advance tickets are available now for $20.00 each from: http://larcasino.brownpaperticket.com/

Fans can view a L'Arc-en-Ciel concert film promo segment at: https://www.youtube.com/watch?v=SiD4ZqnXYnA

L'Arc-en-Ciel is one of Japan's most popular rock acts as has achieved tremendous success both at home and internationally. Comprised of hyde (Vocal), ken (Guitar), tetsuya (Bass), and yukihiro (Drums), L'Arc-en-Ciel has garnered widespread acclaim for numerous number one singles and albums on the Japanese Oricon charts since their major debut in 1994. The band features a wide range of styles ranging from hard-rock tunes to romantic ballads. To date, L'Arc-en-Ciel has sold over 15 million albums and 16 million singles. The concert footage depicted in "LIVE 2015 L'ArCASINO" was captured during the band's recent 2-day stand at the Yumeshima Outdoor Special Stage in Osaka Japan. It was the L'Arc-en-Ciel's latest live show of 2015.

In addition to the New York City screening, the live concert performance also will be shown in theatres in Argentina, Indonesia, the Philippines, Singapore and Thailand.

Visit the L'Arc-en-Ciel official website for more band information: http://www.LArc-en-Ciel.com.



© Copyright 2002-2019 by Toon Doctor Inc. - All rights Reserved. All other texts, images, characters and trademarks are copyright their respective owners. Use of material in this document (including reproduction, modification, distribution, electronic transmission or republication) without prior written permission is strictly prohibited.