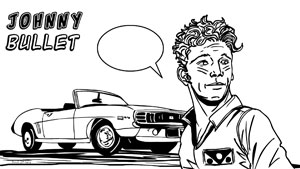 Comics to Toys
Hercules
By Hervé St-Louis
May 23, 2009 - 13:34
Hercules has always been popular with Marvel Comics. Introduced in Journey into Mystery Annual #1 in 1965 where he battled Thor. But because he had been pulled from the past by Immortus, this first appearance was retroactively changed although he continued to be a challenger for Thor. Later joining the Avengers, Hercules is one of Earth's mightiest heroes. As collectors were never treated to a Marvel Legends Hercules action figure, Hasbro stepped in when they obtained the license and released Hercules with their first Legends series.

Hercules is one of the best and most sturdy action figures from that release. His tanned skin however lacks a few exposures on his arms. Still, it's a great action figure that is taller than most Marvel/Hasbro Legends action figures. The articulations are sturdy although the plastic is cheap and hollow. He has no peg holes in his feet and has a holster for his masse. It's a nice action figure for completists who need to have a complete Avengers' roster on their shelf.
© Copyright 2002-2018 by Toon Doctor Inc. - All rights Reserved. All other texts, images, characters and trademarks are copyright their respective owners. Use of material in this document (including reproduction, modification, distribution, electronic transmission or republication) without prior written permission is strictly prohibited.