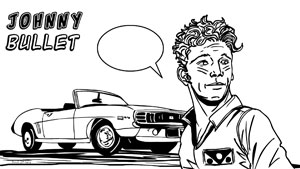 About
Grading and Selling Your Comics
By The Editor
September 25, 2005 - 10:12
Please note that The Comic Book Bin does not purchase comic book collections or provide grading and market valuation for comic books.

To find out where to get market valuation for the value of your comics, check our links' page.

© Copyright 2002-2020 by Toon Doctor Inc. - All rights Reserved. All other texts, images, characters and trademarks are copyright their respective owners. Use of material in this document (including reproduction, modification, distribution, electronic transmission or republication) without prior written permission is strictly prohibited.