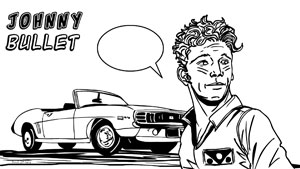 Press Releases
Dead Space 2 Gamescom 2010 Trailer
By The Editor
August 24, 2010 - 03:06

Dead Space 2 Gamescom 2010 Trailer [HD]
Developer: EA Redwood Shores
Release: 3/31/2011
Genre: Action/Shooter/Horror
Platform: PS3/X360/PC
Publisher: EA
Website:www.deadspace.com
In Dead Space 2, engineer Isaac Clarke makes his return in a blood-curdling new adventure on an all-new space installation known as "The Sprawl." The lone survivor of a horrific alien infestation, Isaac finds himself confronting a catastrophic new nightmare. Battling dementia, Isaac will do whatever it takes to save himself and dominate the relentless enemy onslaughts. Equipped with a new arsenal of tools to dismember the necromorphs, Isaac faces the challenge head-on. Players will see Isaac fight bigger, scarier and more epic battles that will keep them on the edge of their seats.
© Copyright 2002-2019 by Toon Doctor Inc. - All rights Reserved. All other texts, images, characters and trademarks are copyright their respective owners. Use of material in this document (including reproduction, modification, distribution, electronic transmission or republication) without prior written permission is strictly prohibited.