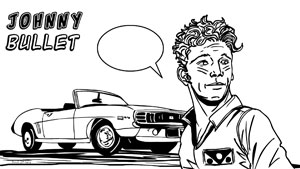 Marvel Comics
Defenders #5 of 5
By Hervé St.Louis
March 19, 2006 - 20:52
Publisher(s): Marvel Comics
Writer(s): Keith Giffen, J.M. Dematteis
Penciller(s): Kevin Maguire


This is the last issue of the Defenders' mini-series interpreted by Giffen, Dematteis and Maguire. Of course it's remarkable and funny. In the alternate world created Dordammu, where evil and twisted doppelgangers of the Marvel universe' characters attempt to stop Namor the Submariner from regrouping with Doctor Strange, the Hulk and an unlikely ally, Urma, Dordammu's sister.

This issue feels like the writers did not have enough time to wrap up the story and decided to give us a quick end with the ever expected final twist. Considering the experience of Giffen, this is a major flaw. He knows how to plot a story, but too much was spent on jokes and not enough on the plot. Urma ends up running the show in the end and nothing is really resolved. It seems like Giffen's last joke on fans was to serve a typical series of clichés.

The artwork is excellent as ever. The colours in this comic book are by vibrant. Maguire's storytelling is fine and solid.
© Copyright 2002-2019 by Toon Doctor Inc. - All rights Reserved. All other texts, images, characters and trademarks are copyright their respective owners. Use of material in this document (including reproduction, modification, distribution, electronic transmission or republication) without prior written permission is strictly prohibited.