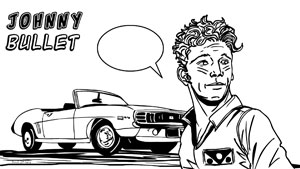 Games
Capcom versus Marvel Has Arrived
By Hervé St-Louis
May 6, 2012 - 18:52
$4.99 US
Platform: iOS

The game was released on April 24, 2012 and continues on your phone, the battles you've been waging since large arcade games were invented. Now if you were'nt there when these consoles were first released, well, take my word for it. And now, the full press release.

Capcom released the MARVEL VS. CAPCOM 2 App on the App Store for iPhone and iPod touch. Introducing a brand new control style using the innovative "Flick Button", the MARVEL VS. CAPCOM 2 App allows players to play this classic fighting game on the go. The "Flick Button" mechanic introduces an easy way for players to access the more advanced attacks in MARVEL VS. CAPCOM 2 with a fast swipe.

The MARVEL VS. CAPCOM 2 App will have the same features as previously released versions of the title, including the impressive 56 Character Roster, the game changing "Variable System" and all of the powerful attacks that the favorite characters from the Marvel and Capcom universes have to offer.

The MARVEL VS. CAPCOM 2 App is available on the App Store for iPhone and iPod touch starting today for the special offer of $2.99/€2.39/£1.99 until May 6, 2012. After this date, it will be available for $4.99/€3.99/£2.99.
© Copyright 2002-2019 by Toon Doctor Inc. - All rights Reserved. All other texts, images, characters and trademarks are copyright their respective owners. Use of material in this document (including reproduction, modification, distribution, electronic transmission or republication) without prior written permission is strictly prohibited.