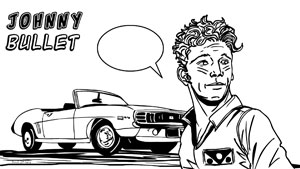 Games
Video: Halo 4: Forward Unto Dawn - Squad
By Sean Booker
September 28, 2012 - 19:47



343 Industries today put out the final installment in the series of vignettes from their upcoming live-action digital series Halo 4: Forward Unto Dawn. This final piece is titled Squad.

Synopsis: Meet the newest members of Corbulo Academy of Military Science's Hastati Squad and find out what led each of them to the UNSC and the civil war that not all of them want to fight.



The video can also be found on the Machinima Prime YouTube page and on Halo Waypoint.

© Copyright 2002-2019 by Toon Doctor Inc. - All rights Reserved. All other texts, images, characters and trademarks are copyright their respective owners. Use of material in this document (including reproduction, modification, distribution, electronic transmission or republication) without prior written permission is strictly prohibited.