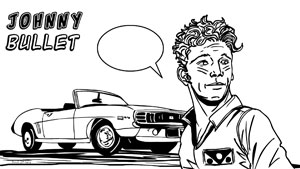 Comics News
@Vertigo_Comics Announces Crossover
By Zak Edwards
Jan 31, 2013 - 20:26
Vertigo Comics released a teaser image yesterday that suggests Vertigo is planning a crossover extravaganza from their two remaining properties they seem still invested in. Not many details are known at this time, but the event will start in The Unwitten #50, which features this cover/ teaser image which is a throwback to the very first issue of The Unwritten. Given Fables last crossover (and my now total lack of interest in the property), I fear this will turn out to be a bad idea. But who knows, stranger things have happened, and Vertigo is no stranger to strange (I am so sorry for that sentence).



But what do you think? Is this a great idea? Does it make you interested in either property (if you don't follow one of them)? Make your voice heard in the comments below!
© Copyright 2002-2018 by Toon Doctor Inc. - All rights Reserved. All other texts, images, characters and trademarks are copyright their respective owners. Use of material in this document (including reproduction, modification, distribution, electronic transmission or republication) without prior written permission is strictly prohibited.