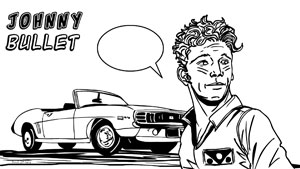 DC Comics
Superman #32
By Paul Mason
October 23, 2017 - 08:56
Publisher(s): DC Comics
Writer(s): James Bonny
Artist(s): Tyler Kirkham
Colourist(s): Arif Prianto
Letterer(s): Dave Sharpe
Cover Artist(s): Tyler Kirkham, Arif Prianto
$.2.99



Deathstroke comes to Metropolis. Lois Lane wrote a piece on Deathstroke and now he's come to town to kill her. Yet signs point to it not being a revenge hit for Slade, but rather someone hired him to take Lois out.



The art is so bright and dynamic all the characters look amazing. A Superman comic should be bright and this is. The backgrounds are also sharp.

Half this issue was a fight between Deathstroke and Superman. Lots of action in this story, but it was also balanced with non action storytelling.
© Copyright 2002-2019 by Toon Doctor Inc. - All rights Reserved. All other texts, images, characters and trademarks are copyright their respective owners. Use of material in this document (including reproduction, modification, distribution, electronic transmission or republication) without prior written permission is strictly prohibited.